Amy Acker's Net Worth
Memoir of Amy Acker
Presently aged 41, Amy Louise Acker, known professionally as Amy Acker, is an American actress who owns a net worth of $2.5 million U.S. dollars. The actress is widely recognized for playing the role of Winifred Burkle in The WB's Angel from 2001 to 2004, Kelly Peyton in ABC's Alias from 2005 to 2006 and Root in CBS's Person of Interest (2012-2016).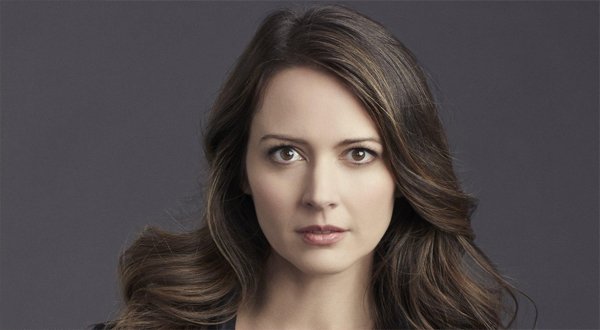 Amy Acker was born in Dallas, Texas on 5th December, 1976. Her mother was a homemaker, whereas, her father was a lawyer. She grew up in Dallas and completed her schooling from Lake Highlands High School. She then enrolled at Southern Methodist University where and grabbed degree in theatre. She also modeled for J. Crew catalog and also has done degree in Bachelor of Fine Arts. Besides, she had also learned ballet and modern dance for 14 years. However, she had to go through knee surgery which forced her to end her ballet.
Screen Debut
Amy made her screen debut through PBS's TV series Wishbone in 1998. However, she had a small role and had appeared only for one episode. Following the year, she appeared as Melissa Jorgensen in To Serve and Protect's episode 1.2. Besides, she was seen as Priscilla / Venus in two episodes of Wishbone (1999) titled "A Bone of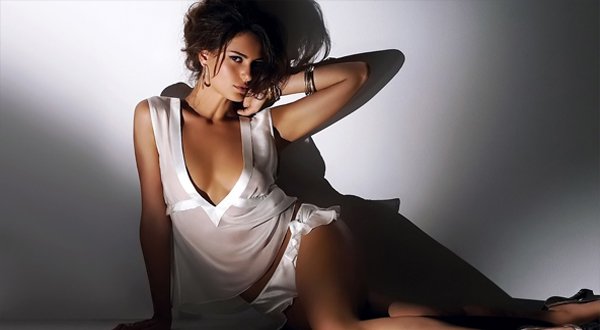 Contention" and "A Roamin' Nose". In year 2001, she played as Nancy in Special Unit 2's episode "The Invisible".
After appearing in small roles, Amy did her lead debut as Winifred 'Fred' Burkle/Illyria in WB's television series Angel. She played the role from 2001 to 2004, and was the first main contributor of her net worth. In the same year, she did her first film as Nina in The Accident. In the year 2003, she portrayed Bonnie Lindsay in TV film, Return to the Batcave: The Misadventures of Adam and Burt. She had also played two movies Groom Lake and Catch Me If You can in year 2000.
In year 2005, Amy played as Andrea Barr in Supernatural's episode "Dead in the Water". She later came as a voice actor and voiced Huntress/Helena Bertinelli in Justice League Unlimited from 2005 to 2006. Besides, she also did the portrayal of main character Kelly Peyton in ABC's television series Alias. She did the role from 2005 to 2006 for 13 episodes and was another source of her income.
Works from 2007 to Present and Net Worth
Moreover, Amy Acker contributed her acting skills in different TV series like Drive (2007), Law & Order: Criminal Intent (2007), Ghost Whisperer (2007), A Near Death Experience (2008), Fire and Ice: The Dragon Chronicles (2008), October Road (2008), Private Practice (2008). In the year 2009, she was seen in a recurring role of Dr. Claire Saunders in Doll House. In year 2010, she was seen in episodes of four television series; The Good Wife, Happy Town, Human Target and No Ordinary Family.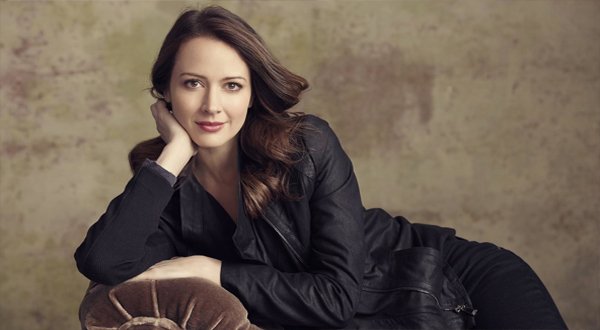 Subsequently, Amy portrayed Samantha "Root" Groves in CBS's science fiction crime drama, Person of Interest. She played the role from 2012-2016 and contributed huge amount in her net worth. Later, she was seen as Wendy in film The Cabin in the Woods and Beatrice in Much Ado About Nothing. In year 2013, she appeared as voice actor. She voiced Nova in Scooby-Doo! Mystery Incorporated.
Amy Acker currently is playing the role of lead character, Caitilin Strucker in Fox's television series, The Gifted. She also has a net worth of $2.5 million dollars which has been earned through her hard works in different movies and television series.
Must Know Facts about Amy Acker
Real Name: Amy Louise Acker
Date of Birth: 5th December, 1976
Profession: Actress
Height: 5′ 8″
Married: James Carpinello
Children: 2
Instagram: 71.1K Followers in Instagram
Twitter: 259K Followers in Twitter
Net Worth: $2.5 Million