Who is Anna Faris?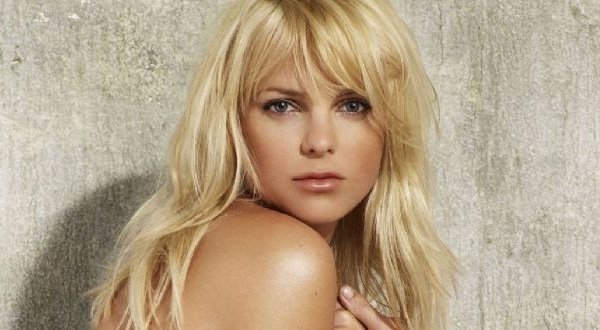 Born as Anna Kay Faris, Anna Faris is a multi-talented person from America. She is an actress, producer, model, and comedian. The actress came into fame after portraying the role of main character Cindy Campbell in Scary Movie film sequel. Besides, the actress has appeared in various films like Lost in Translation (2003), Brokeback Mountain (2005), Waiting (2005), My Super Ex-Girlfriend (2006), and so on.
Anna Faris was born in Baltimore, Maryland on 29th November, 1976. Her father, Jack, was a sociology professor and her mother, Karen Faris was a special education trainer. Her older brother, Robert is also a sociologist and professor at the University of California, Davis. Faris grew up in Seattle, Washington and she had performed at Seattle Repertory Theater when she was of nine.
Anna completed her high school from Edmonds-Woodway High School. Later, Faris enrolled at University of Washington, and completed degree in English literature in 1999. Afterwards, the actress moved to Los Angeles to pursue career in acting.
Career Debut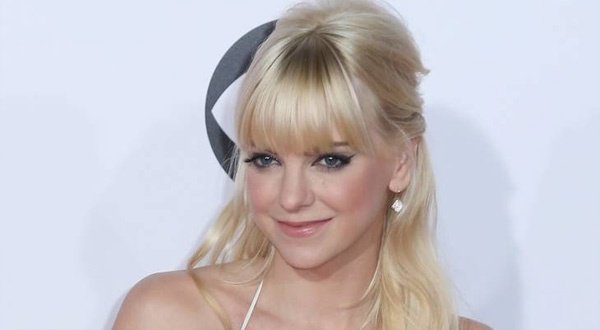 Anna Faris made her screen debut through a television film, Deception: A Mother's Secret as Liz in year 1991. After 5 years, the actress did her first film Eden. She had played the role of Dithy in the particular film. Later in 1999, Anna starred as the Janelle Bay in film Lovers Lane. The following year, Faris portrayed main character Cindy Campbell in Keeren Ivory Wayans's film Scary Movie. These works contributed in her net worth.
In the year 2001, Anna Faris reprise the role of Cindy Campbell in the second sequel of Scary Movie, Scary Movie 2. Later in 2002, Anna Faris appeared as Polly and April in films May and The Hot Chick respectively. Besides, she voiced Lisa / Stoned Hippie Chick for 2 episodes in King of the Hill. Anna, then played in films; Winter Break, Lost in Translation in 2003. Further, she re-played the role of Cindy Campbell in third installment of Scary Movie, Scary Movie 3. Moreover, the actress had recurring role of Erica in NBC's Friends.
Subsequently, Anna Faris worked in four films; Southern Belles, Waiting…., Brokeback Mountain and Just Friends in 2005. In year 2006, Anna did the portrayal of Cindy Campbell in fourth installment of Scary Movie, Scary Movie 4. Likewise, she appeared as Hannah Lewis in My Super Ex-Girlfriend and Jane Conelly in Guilty Hearts in the same year. She earned good amount of money from these works which helped her in the increment of her net worth.
Works from 2007 to Present
Anna Faris, then, starred in films like Smiley Face and Mama's Boy in 2007. Later in 2008, she appeared as Shelley Darlington in The House of Bunny. She was also the producer of the particular film. In the year, Anna worked in films like Frequently Asked Questions About Time Travel, Observe and Report and Cloudy with a Chance of Meatballs. These works too raised her net worth.
Eventually, Anna played the role of Rachel Johnson in Yogi Bear in 2010. Besides, she acted as Wendy Franklin and Ally Darling in films Take Me Home Tonight and What's Your Never? respectively in 2011. Likewise, she worked in various films like The Dictator (2012), I Gave It a Year (2013), Cloudy with a Chance of Meatballs 2 (2013), etc.
In the year 2017, Anna worked as a voice actress and voiced Linda "Jailbreak" in The Emoji Movie. Besides, the actress will be seen as Kate in a new film Overboard. Moreover, the actress has been playing the role of the lead character Christy Plunkett in CBS's television series Mom since 2013. Further, she has been voicing Ephi in Marcus Level season 2 since 2017. These series are the current source of her income.
Net Worth
The talented actress, Anna Faris has acted in various films and television series. The works she had done have helped her to earn the net worth of $25 million U.S. dollars. She also earns $125,000 from an episode of Mom.
Must Know Facts about Anna Faris
Real Name: Anna Kay Faris
Date of Birth: 29th November, 1976
Profession: Actress, Producer, Model, and Comedian
Height: 5′ 5″
Husband(s): Ben Indra (m. 2004; div. 2008), Chris Pratt (m. 2009; div. 2017)
Children: 1
Facebook: 216K Followers in Facebook
Instagram: 1.7M Followers in Instagram
Twitter: 482K Followers in Twitter
Net Worth: $25 Million