Ariel Winter's Net Worth

Memoir of Ariel Winter
Born on 28th January, 1998, Ariel Winter, born Ariel Winter Workman is an American actress, voice actress and singer whose net worth is estimated to be around $10 million US dollars. She is widely recognized for portraying Alex Dunphy in Modern Family, and has voiced Sofia in Sofia the First, Penny Peterson in Mr. Peabody and Sherman.
Ariel was born to Chrisoula and Glen Workman in Los Angeles, California. She also has a sister, Shanelle Workman and brother, Jimmy Workman, and both of them are also actors.
Career Beginning
Winter began her acting career when she was of four years old. She was featured in a TV commercial of Cool Whip. She made her television debut as a little girl in an episode of Listen Up! titled "Last Vegas" in year 2005. The same year, she appeared in other TV series; Tickle-U and Freddie. Besides, she got her first movie as young Harmony Faith Lane in Shane Black's Kiss Kiss Bang Bang in the same year.
In the year 2006, Ariel appeared as Dolly in Jason Ensler directed film Grilled. Further, she lent her voice in different animation movies in that particular year. She voiced Thumper's sister in Bambi II, kid in Curious George. She also voiced various characters in Ice Age: The Meltdown and provided her voice in Over the Hedge. All these works helped to increase her net worth. The same year, she was starred in TV series like Monk, So NoTORIous, Jericho, Bones and Nip/Tuck.
Subsequently, Ariel made appearances in TV series like Crossing Jordan, Shorty McShorts' Shorts and Criminal Minds in 2007. She also provided her voice for Gretchen and other characters in Phineas and Ferb from 2007 to 2015. Winter then portrayed Ellie Layton in Eric Valette's horror film One Missed Call in 2008. She also provided her voice for various characters in Horton Hears a Who! and portrayed young Trixie Shimura in Speed Racer.
In 2009, Winter worked in seven different films. She portrayed little girl in Tales from the Catholic Church of Elvis!, Suzie in Life Is Hot in Cracktown, and Carla Benson in Opposite Day. Further she voiced Marlene Wallace in Final Fantasy VII: Advent Children Complete. Besides, she provided her voice for various characters in Cloudy with a Chance of Meatballs and young Sio in Afro Samurai: Resurrection.
Her Works till Date
Moreover, she was seen as Lucy Moore in ER for 5 episodes. She voiced little girl in The Penguins of Madagascar's episode "What Goes Around / Mask of the Raccoon". Besides, she acted in different movies like The Chaperone (2011), Fred 2: Night of the Living Fred (2011), Excision (2012), etc. She provided her voice for different characters in different movies like DC Showcase: Green Arrow (2010), Phineas and Ferb: Across the 2nd Dimension (2011), ParaNorman (2012), Batman: The Knight Returns Part 1 & 2 (2012/13) which have helped her to increase her net worth.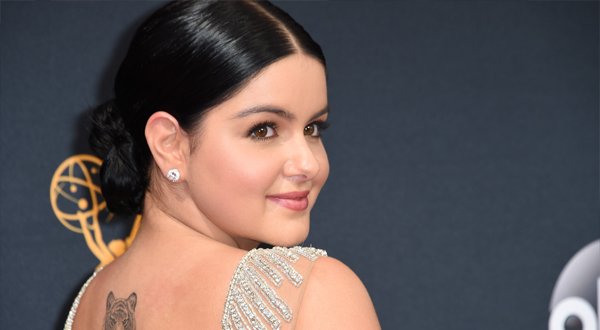 In 2012, Winter lent her voice for Sofia in Sofia the First: Once Upon a Princess. She also voiced the same character in the sequel of Sofia the First: Once Upon a Princess, Sofia the First: The Floating Palace  in 2013. Besides these films, she voiced in other films; Scooby-Doo! Stage Fright (2013), Mr. Peabody & Sherman (2014), Elena and the Secret of Avalor (2016), etc. Her recent work includes Smurfs: The Lost Village and Dog Years.
Ariel Winter has been portraying the role of main character Alex Dunphy in ABC's sitcom Modern Family. She also has been voicing Sofia in the TV series format of Sofia the First.
Net Worth
All these acting and voice acting have paid Ariel Winter a handsome net worth of $10 million dollars. Her high income was $70,000 which she earned from Modern Family and still is earning from that series. She passes her spare time by playing sports and also loves Twilight series Novel.
Must Know Facts about Ariel Winter
Real Name: Ariel Winter Workman
Date of Birth: 28th January, 1998
Profession: Actress, Voice Actress and Singer
Height: 5′ 1″
Instagram: 3.9M Followers in Instagram
Twitter: 663K Followers in Twitter
Net Worth: $10 million