Who's Ashley Judd?
Ashley Tyler Ciminella, famous with her professional name Ashley Judd, is an actress and political advocate based in America. The actress is widely recognized for playing the role of Ruby Lee Gissing in film Ruby in Paradise and Rebecca in TV series Missing. Moreover, the actress also did portrayal of lead actress in many other films like Norma Jean & Marilyn (1996), Kiss the Girls (1997), Double Jeopardy (1999), Where the Heart Is (2000), etc.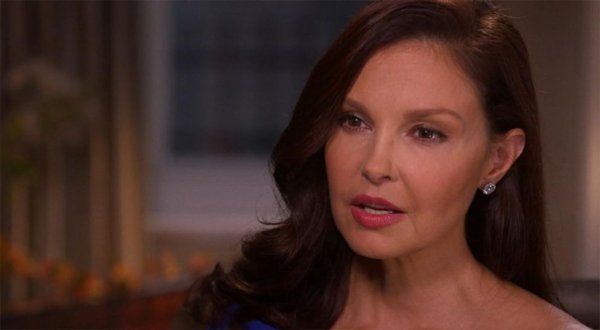 Ashley was born on April 19, 1968 in Granada Hills, Los Angeles to a county singer and motivational speaker, Naomi Judd and Michael Charles Ciminella, a marketing analyst of horseracing industry. She has an elder sister, Wynonna who is also a county singer. During her childhood, the actress studied at Marin County, California. The actress too studied at 13 different schools before joining college. Further, the actress had also enrolled at various colleges like University of Kentucky, Harvard University and University of California.
Career Debut
Ashley Judd made her acting debut as Robin Lefler in First-run syndication's Star Trek: The Next Generation. She played the role for two episodes of the series named "Darmok" and "The Game". Besides, she portrayed Reed Halsey in NBC's drama television series Sisters. She did the act for 32 episodes and was paid with good sum of money which contributed in her net worth. Subsequently, the actress got her first film Kuffs in year 1992. However, the actress had a minor role in the film. .
After having minor roles, Ashley got her first lead role of Ruby Lee Gissing in Victor Nunez's film Ruby in Paradise. She earned healthy amount of money which increased her net worth. Later in 1994, she had a cameo role in Space Ghost Coast to Coast's episode "Elevator". In year 1995, the actress appeared as Charlene Shiherlis in film Heat. Besides, she played the roles of Felicity and Callie in films Smoke and The Passion of Darkly Moon respectively.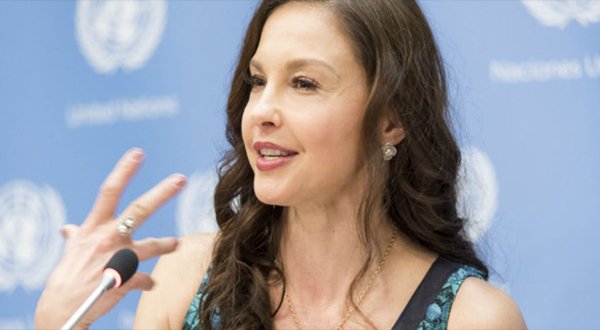 Ashley Judd, then, starred as Carla Brigance in A Time to Kill and Pam Anderson in Normal Life in 1996. Further, she portrayed Norma Jean in a TV film Norma Jean & Marilyn. The following year, the actress appeared as Dr. Kate McTiernan in film Kiss the Girls. Besides, she played the role of Kitty in film The Locusts. Eventually, the actress worked in many films like Double Jeopardy (1999), Eye of the Beholder (1999), Where the Heat Is (2000), Someone Like You (2001), Frida (2002), Divine Secrets of the Ya-Ya Sisterhood (2002), De-Lovely (2004), etc. All these works helped her to increase her net worth.
Works from 2006 to Present
In year 2006, Ashley starred as Lucy Fowler in film Come Early Morning. The following year, she played as Agnes White in film Bug. Likewise, the actress appeared in various movies like Helen (2009), Crossing Over (2009), Tooth Fairy (2010), Dolphin Tale (2011), Flypaper (2011), Olympus Has Fallen (2013), etc.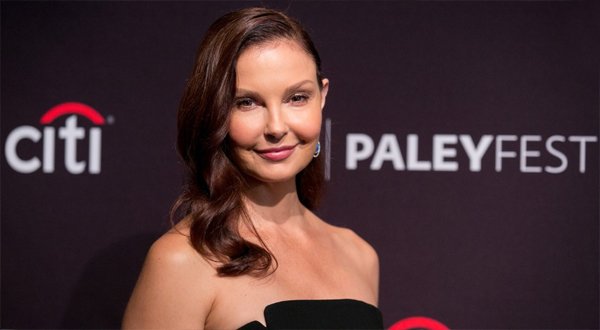 In the year 2014, the actress worked in five movies; Divergent, The Identical, Dolphin Tale 2, Big Stone Gap and Love is a Verb. Similarly, Judd starred as Natalie Prior in The Divergent Series: Insurgent (2015) and The Divergent Series: Allegiant (2016). Besides, she appeared in two others film Barry and Good Kids in 2016. In 2017, she played as Beverly Paige in Showtime's Twin Peaks for 4 episodes. Further, she portrayed BB Yates in Epix's TV series Berlin Station for 9 episodes. These two series also helped her to increase her net worth.
Net Worth
Ashley Judd is a renowned actress who worked in various hit movies. All these works in movies and television series have helped her to earn the net worth of $25 million U.S. dollars. The actress earned $4 million from film Someone Like You, $1 million from Eye of the Beholder, and $450,000 from Kiss the Girls. She has also earned a lot from brand endorsements.
Must Know Facts about Ashley Judd
Real Name: Ashley Tyler Ciminella
Date of Birth: 19th Apr., 1968
Profession: Actress and Political Advocate
Height: 5′ 7″
Husband: Dario Franchitti (m. 2001; div. 2013)
Facebook: 338K Fans in Facebook
Instagram: 140.5K Followers in Instagram
Twitter: 341K Followers in Twitter 
Net Worth: $25 Million