BABARI From Nepali Movie ROMEO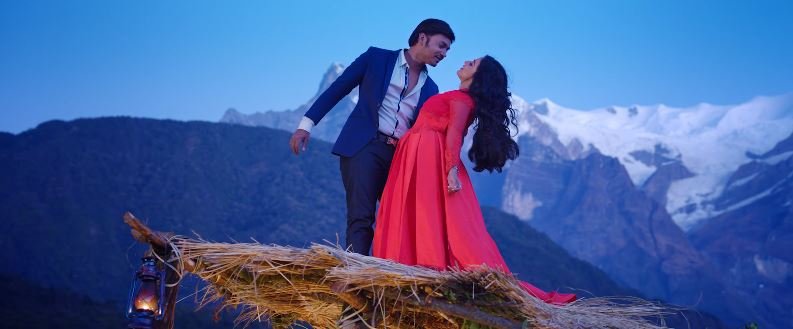 BABARI is a new Nepali romantic love song from the Nepali movie "ROMEO". The music video features Hassan Raza Khan, Nisha Adhikari and Oshima Banu. BABARI is a Nepali movie song by Santosh Lama and Melina Rai which is directed by Shankar Karki. The music video was edited by Shahil Khan and music video was Choreographed by Shisir Khati.
The music for the song was composed by Tara Prakash Limbu and lyrics was written by Mukesh Rai. The main characters in the movie are Nisha Adhikari who has given their performance in this music video. She was supported by another versatile actor and actress Hassan Raza Khan and Oshima Banu. The full package of romance, love, freedom, friendship, humor and action with an underlining social message movie. The music video was presented by HRK Production and AS. Don't forget to like and share with everyone if you liked this video.
The music video is released officially online by HighlightsNepal via Youtube. Hope that you will enjoy this melodious song BABARI.

Here is the lyrics for BABARI:
Sara jahalai thahos ki yo
Maile ta rojhe timilai
Ho ho babari
Ho ho babari

Sara jahalai thahos ki yo
Maile ta rojhe timilai
Jhikera mutu thahos ki
Yo maela ta diya timilai
Aba duniyale j sukai bhanun
Ya ta afna sabai parae banun
Babari babari mann babari
Babari babari mann babari
Babari babari mann babari……..

Dhate ko chhina
Jhuto bolya haina
Mero mann ko tara tara bara
Bara dhadkinchha
Timri karan Gagal timi
Baali timi laali timi
Shora shringar timi
Yo jiban ko sabai timi
Aba duniyale j sukai bhanun
Ya ta afna sabai parae banun
Babari babari mann babari
Babari babari mann babari
Babari babari mann babari……..

Mero yo dilma rakhe timilae
Timi nai sara sara jiune adhara
Ma jiuchhu timro karan
Geeta timi meeta timi
Preeta timi harek paila
Yo jiban ko Jita timi
Aba duniyale j sukai bhanun
Ya ta afna sabai parae banun
Babari babari mann babari
Babari babari mann babari
Babari babari mann babari
Babari babari Babari babari
Babari babari Babari babari
hoo Babari babari Babari babari…………