Box Office Report of Youngistaan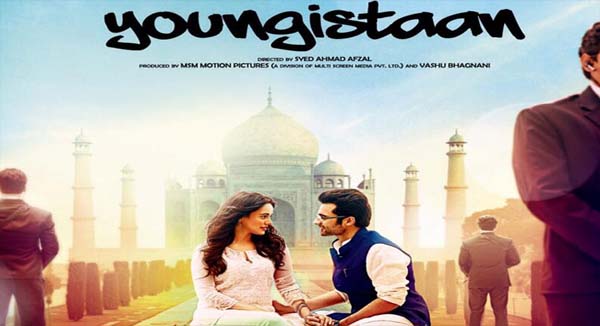 The movie, "Youngistaan" is the romantic comedy starring with Jackky Bhagnani, Neha Sharma, Farooq Sheikh Kayoze Irani. The movie is directed by Syed Ahmad Afzal and the movie is released on 28th of March. The movie is totally based on the love story based against the background of Indian Politics. The movie is opened to a "low" occupancy of 5-10% on the first day of its release across the 1000 theatres in India with the two releases of the day: "Dishkiyaoon" and "O Teri." The movie is a political drama which has manages to make the earnings to around 2.5 Crore. But the performances seem to be poor but it has taken the second day as a pick up day. However, the performance shown by Jackky has done slight improvement due to positive reviews.
The movie had made 1.10 Crores on its 1st Friday and later 1.40 Crores on its 1st Saturday at the domestic box. However the movie is successful to accumulate a total income of 2.5 Crores. Till date the movie has made 4.57 Crore. On the first day of the movie, it was beaten up by "Dishkiyaaon."In the case of the public analysis, the movie has got the mixed reviews as some audiences like the concept and some are disappointed as there are three different tastes of 3 movies. Though the story of the movie is unique, it is still trying to make its earnings as the revenue is expected to improve from Sunday.