Who is Brooke Shields?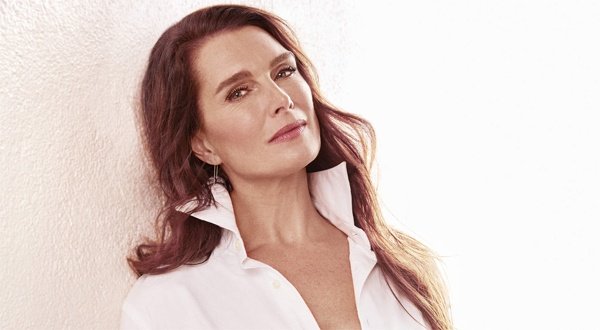 Brooke Shields, born as Brooke Christa Shields, is an actress and model based in America. The actress is famous for playing the role of main character Violet in Louis Malle's film Pretty Baby in year 1978. Besides, the actress has worked in many other films like The Blue Lagoon (1980), Endless Love (1981), Speed Zone (1989), Running Wild (1992), etc. Moreover, she has appeared in television series like Quantum Leap (1992), Tales from the Crypt (1993), Just Shoot Me! (2001), Two and a Half Men (2007), etc.
Brooke Shields was born on 31st May, 1965 in Manhattan, New York. Her mother, Teri Shields was an actress and model and her father, Frank Shields was a businessman. Besides, the actress's mother had English, German, Scotch-Irish and Welsh decent, whereas, her father had French, Irish and Italian descent. Shields parents separated when she was five months old and was raised by her mother. She also trained herself in piano, ballet and horse riding while growing up.
Brooke enrolled at New Lincoln School, however studied only till eighth grade. She later joined The Dwight-Englewood School and graduated in year 1983. Subsequently, the actress attended Princeton University and completed her bachelor's degree in French literature in year 1987.
Beginning of Career
At the very small age of 11 months, Brooke Shields had started her career as a child model. She appeared for a photo shoot of Ivory Soap done by Francesca Scavullo. Subsequently, she got into contract with a model agent Eileen Ford. She later started her acting career at a young age of 9.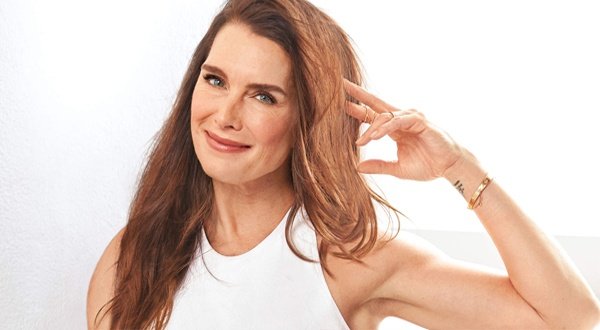 In the year 1974, Brooke Shields started her professional acting career as Quentin's daughter in a TV film, After the Fall. Later in 1976, she made her movie debut as Karen Spages in film, Alice, Sweet Alice. Brooke then appeared as the lead character Violet in Louis Malle's film Pretty Baby in 1978. She earned good response of people and also earned a good sum of money which contributed in her net worth. The same year, she played the role of main actress Tita in film King of the Gypsies.
Later in 1979, Brooke Shields worked in films; Tilt, Wanda Nevada and Just You and Me, Kid. In 1980, she appeared as Emmeline Lestrange in The Blue Lagoon. Subsequently, Brooke played the role of Jade Butterfield in Endless Love. Eventually, the actress made appearances in movies like Sahara (1983), The Muppets Take Manhattan (1984), Speed Zone (1989), Backstreet Dreams (1990), Running Wild (1992), Freaked (1993), Our Italian Husband (2004), etc. Besides, the actress too appeared in television series like Quantum Leap (1992), Tales from the Crypt "1993", Friends (1996), Suddenly Susan (1996-2000), Just Shoot Me! (2001), etc. All these works paid her good amount of money which helped her to increase her net worth.
Works  from 2010 to Present
In the year 2010, Brooke Shields starred as Tammy Sanders in film Furry Vengeance directed by Roger Kumble. The following year, she played the role of Joan Brown in Peter Skillman Odiorne's film The Greening of Whitney Brown. In 2013, she appeared as Beth Humphrey in film The Hot Flashes. Besides, she voiced Betsy in film A Monsterous Holiday in 2013 and Jean in film Under Wraps in 2014. Currently, the actress has been voicing Mrs. Goodman in Adult Swim's television series Mr. Pickles.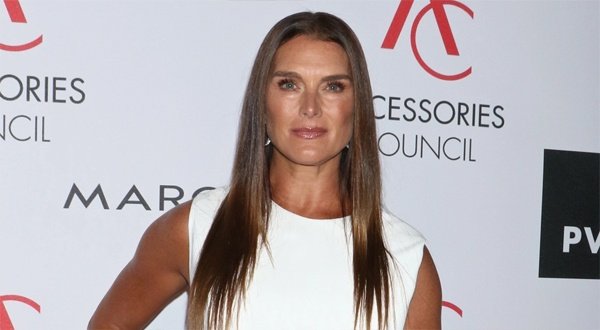 Brooke Shields is a talented actress and model who owns the net worth of $27 million U.S. dollars. The actress used to get listed in the top models during her young age. Besides, she has worked in lots of films which have helped her to earn this net worth.
Must Know Facts about Brooke Shields
Real Name: Brooke Christa Shields
Date of Birth: 31st May, 1965
Profession: Actress and Model
Height: 6′ 0″
Husband: Andre Agassi (m. 1997; div. 1999), Chris Henchy (m. 2001)
Children: 2
Facebook: 299K Fans in Facebook
Instagram: 438.9K Followers in Instagram
Twitter: 60.4K Followers in Twitter
Net Worth: $27 Million