Bruno Mars Brings Tour To Hollywood Bowl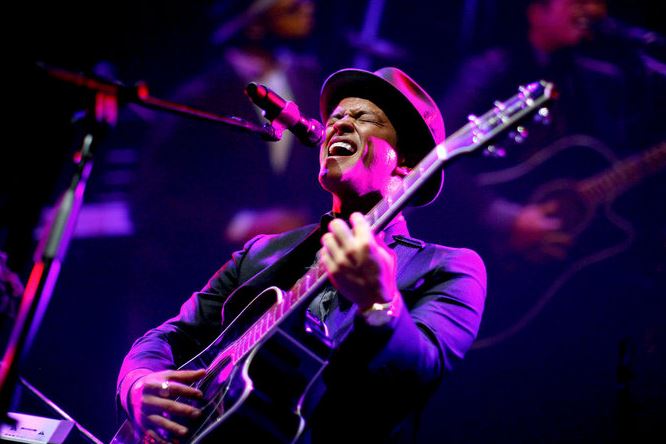 Bruno Mars brought his hit Moonshine Jungle tour to the Hollywood Bowl in LA  on May 31 and wowed the star-studded crowd with an electric, hit-filled set. The 28-year popular singer shared the expense with Pharrell, who raised bench for opening acts by turning the well-known place into an outdoor disco with "Blurred Lines", "Get Lucky" and "Delighted". He even highlighted a typically flawless-looking Gwen Stefani to sing "Hollaback Girl". Skateboard P raised the stakes however, from the first verse of "Moonshine", it was clear that Bruno depended on the challenge. After setting the retro-soul tone with "Treasure", the beaming Grammy winner confessed that this was his very first visit to the Hollywood Bowl (in any capability) as he was showing up in LA 10 years back.
Bruno definitely made up for wasted time by taking his fans and celebrity pals: Zac Efron, Lea Michele, Paula Abdul and Quentin Tarantino were just a few of the well-known faces in attendance on a thrill-ride dotted with old tunes ("Billionaire", "Our First Time" and "Marry You"), unanticipated covers ("Pony", "Every Little Step" and "Ignition") and cuts from 2012 LP Unorthodox Jukebox ("If I Understood"). It was a near-perfect mix that showcased Bruno's powerful pipelines and his band's incredibly musicianship. The pop star proved to be a natural performer, dancing through the up-tempo numbers while dropping charming anecdotes between slower tunes.
Highlights consisted of Bruno's swoonworthy rendition of "When I Was Your Guy", his boosted rock interpretation of "Grenade" and the off-the-cuff partnership with Pharrell. The hit-makers teamed up for an initially unstable however ultimately must-hear/see cover of N.E.R.D.'s "Rock Star". Bruno is scheduled to perform next at the BOK Center on Wednesday (June 4, 2014) in Tulsa, Okla. So grab your tickets now !