Buddy the Dog turns out to be Real Hero for his owner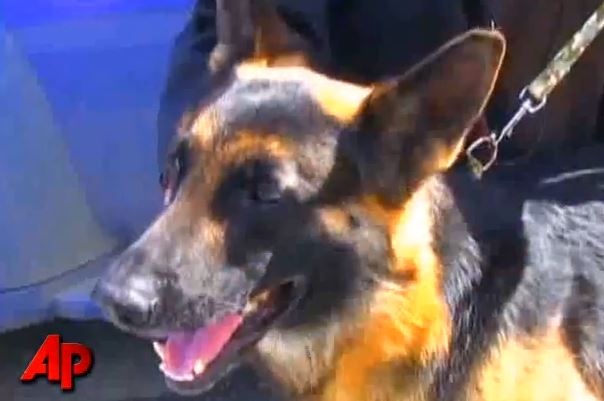 Human beings are surrounded with lot of natural gifts which they do or don't admire. From the natural wildlife, birds, plants and creatures we have some pet animals who play a vital role in our life. It is found that keeping pet animals in the house can help our family members to live longer, it help us to live longer because when we people are suffering from any diseases we are dead mentally but if we raise the guts like nothing happened to us psychologically we can live more.
Today we are going to talk about a pet dog "Buddy" who is a German Shepherd from Alaska belong to a local Geremi. Like other dogs Buddy use to come out of home for walk with Geremi. When Geremi use to come back home Buddy use to whirl around his legs and cuddle with him until he bent down and kiss him patting its back. It was about 7 years Geremi had Buddy living in a house which was far from city.
Something wrong happened on a cold winter night when all the Roads were completely covered with snow. Its our human nature to stay inside home in such weather. A police patrol team found Buddy in the night who was trying to get attention of the police. He then guided them towards his home neglecting the stones that were hurting his paws in that cold night.
After they reached Buddy's owner house they were shocked to see the house was burning with fire and immediately they call for firefighters. The firefighter tried their best to save the workshop which was burned half away by the fire but they succeed in saving the house including the neighbor house. Later they found Buddy faint at the front door when they were looking for Buddy's owner. Geremi injured his hand in the incident.
Buddy did all he can do to save his owner's workshop. Everybody was impressed by the loyalty of Buddy during such hours of need. Later Buddy was invited at the police headquarters and awarded with silver plated dog bowl.
That's very much impressive as we can see lot of people keeping pets in their home where as on other hand we can see people who beat, punish and kill their pet. It is known that Dog are good friends of Human beings and they are loyal to their owner. They try to keep us happy but we human beings sometime turn into Demon and try to harm our best friends around. To those Buddy can be an example how Dogs are good to us and how loyal they are.
You can watch how Buddy guided the police to his house in the night on this video footage.

Video by : Associated Press