Homeless Man dies fighting Gunman to save woman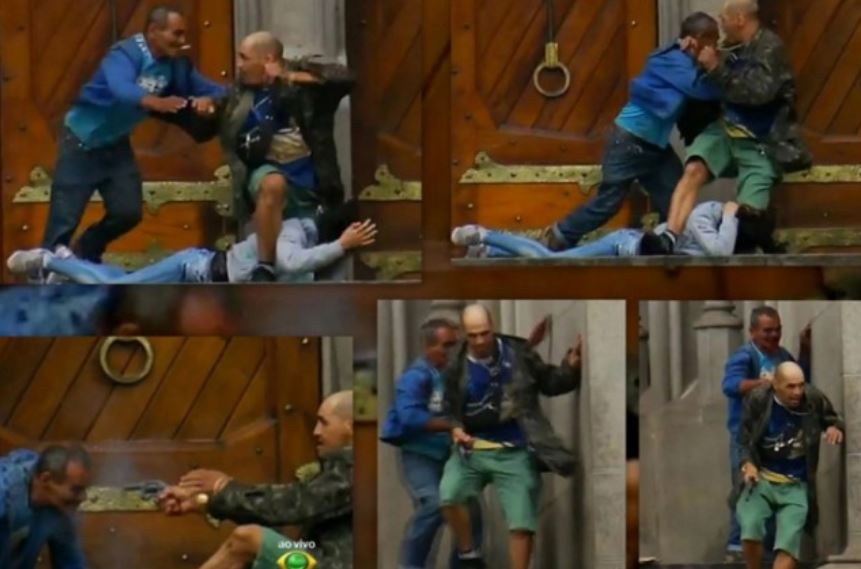 A 61-year-old homeless man in Brazil has battled with a shooter to rescue a women's life. He was murdered after the shooter shot him in the chest. The woman held hostage has actually made it through. The homeless guy, Francisco Erasmo Rodrigues de Lima, sacrificed his life to eliminate off a gunman who was threatening to kill a lady outside the popular Sao Paulo Cathedral in Brazil. Francisco received at least two bullets to the chest and died at the scene.
The shooter has actually been determined as Luiz Antonio da Silva (49) and he was shot and injured by police officer as Francisco fearlessly intervened. Silva has actually previously invested 22 years in prison for theft, damage of residential property and causing physical damage.
An examination is now underway to rule out the possibility brave Francisco, who had a cigarette butt in his mouth as he tackled da Silva, was eliminated by a stray cops bullet.
The shocking series of events happened in one of Sao Paulo's busiest areas and at a spot considered as the heart of the city centre.
 The incident occurred near to a tube station used by millions of people daily. Local media reported that the gunman had spent around 20 minutes inside the church with the lady before hauling her out onto the steps of the church in full views of passers-by. Security staff at the church had already called police because they suspected he had a weapon.
Thousands of online users are now advising authorities to honor Francisco by providing him a decent burial.
Videos including video shot by eye-witnesses on their smart phones show the minute 61-year-old Francisco Erasmo Rodrigues de Lima confronted the gunman and pushed him over. [DISTURBING CONTENT]