Candace Cameron Net Worth
Candace's Biography
Candace Cameron Bure, born as Candace Helaine Cameron, is a multi-talented personality. She is known as an actress, producer, author and talk show panelist. The actress has worked in many shows and has earned a net worth of $12 million U.S. dollars. Besides, she is widely recognized for portraying the role of D.J. Tanner in Full House (1987-1995) and Fuller House (2016-present).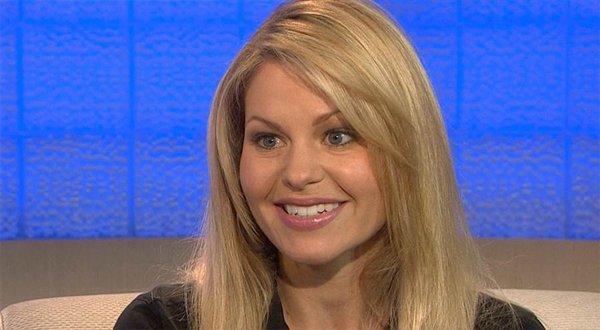 Cameron was born on April 6, 1976 in Panorama City, Los Angeles, California. Her father's name is Robert Cameron and mother's name is Barbara Cameron. She also has an elder brother Kirk who is also an actor. Her brother's work motivated her to pursue her career in acting.
Debut in Career
Candace Cameron made her television debut as Megan White in NBC's medical drama television series St. Elsewhere. She played the role for 5 episodes from 1982 to 1984 and earned a good sum of money. In 1984, she appeared as Tina in an episode of T.J. Hooker titled "The Confession". The following year, she played the role of Julie Whitney / Jennifer Bates in Punky Brewster. Likewise, she appeared in Walt Disney's Wonderful World of Color for 2 episodes.
In 1987, Candace appeared in minor roles in TV series; Who's the Boss? and Growing Pains. Besides, she starred as main character D.J. Tanner in ABC's television sitcom Full House. She played the series for eight years and was paid with healthy salary which added her net worth. The same year, she made her movie debut as Cindy Nelson in Howard Deutch's film Some Kind of Wonderful.
Subsequently, Candace Cameron starred as Julia Fielding in CBS's television film I Saw What You Did. Further, she played the role of Jenny Foster in an episode of Growing Pains titled "Fool for Love". Besides, she portrayed Carrie in David Seltzer's film Punchline the same year. In 1990, she did guest appearance as D.J. Tanner in The All New Mickey Mouse Club's episode "Guest Day". Furthermore, she acted as Amber Lewis in NBC's TV film Camp Cucamonga.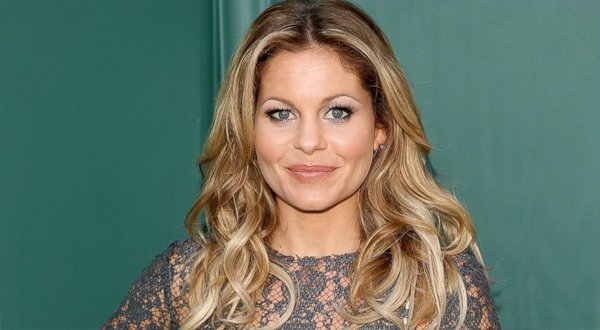 In the year 1995, Candace worked in three projects. She appeared as Sharon and Katie English in TV movies Sharon's Secrets and Visitors of the Night respectively. Besides, she played the role of main character Mary in film Monster Mash directed by Joel Cohen and Alec Sokolow. All these worked helped her to increase her net worth.
Works from 1996 to Present
Candace Cameron, later in 1996, appeared in television films like No One Would Tell (NBC), Kidz in the Wood (ABC), and She Cried No (NBC). In year 1997, she played the role of Drew Summers / Laura Fairgate in NBC's TV film Night Scream. Besides, she portrayed Millicent "Millie" in an episode of Boy Meets World entitled "The Witches of Pennbrook".
In 2001, Cameron appeared as Rose Hathaway in Twice in a Lifetime's episode "Moon Shine Over Harlem". Besides, she played as Chief Karls in the movie The Krew. Eventually, she portrayed the main character Summer Van Horne in ABC's television series Make It or Break It. She did the role from 2009 to 2012 and earned a good amount from the series that increased her net worth.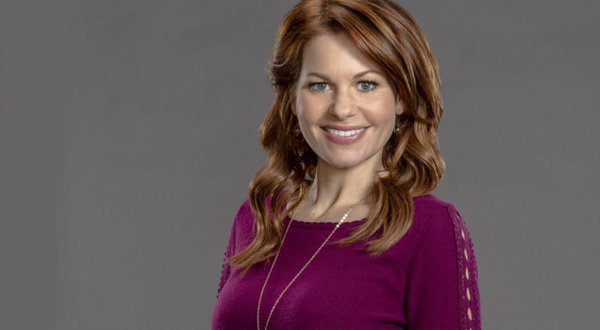 Candace afterwards appeared in different television films like Puppy Love (2012), Let It Snow (2013), Christmas Under Wraps (2014), A Christmas Detour (2015), Journey Back to Christmas (2016), etc. In the year 2017, she played in three television movies; Dead Over Heels: An Aurora Teagarden Mystery, A Bundle of Trouble: An Aurora Teagarden Mystery and Switched For Christmas. She currently is playing the role of D.J. Tanner Fuller in Netflix's television sitcom Fuller House since 2016.
Net Worth
Candace Cameron has played very less movies and has focused in television series as well as television movies. However, her less works in films has not affected her net worth and the actress is an owner of $12 million U.S. dollars. Besides, the actress currently is earning from Fuller House.
Must Know Facts about Candace Cameron
Real Name: Candace Helaine Cameron
Date of Birth: April 6, 1976
Profession: Actress, Producer, Author and Talk Show Panelist
Height: 5′ 2″
Husband: Valeri Bure (m. 1996)
Children: 3
Facebook: 2.5M Fans in Facebook
Instagram: 2.8M Followers in Instagram 
Twitter: 850K Followers in Twitter
Net Worth: $12 Million