Captain America: The Winter Soldier Pre Release Review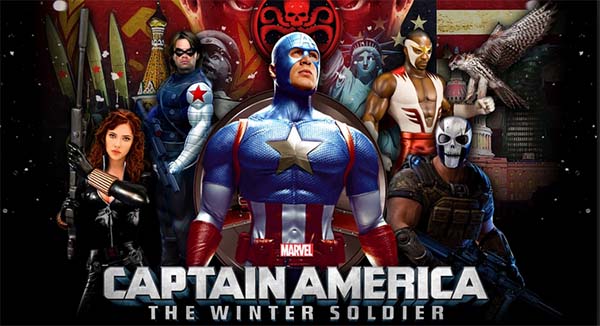 The Hollywood movie, "Captain America: The Winter Soldier" is a superhero espionage thriller whose rewards goes to the Marvel Cinematic Universe since the movie has done deep from comic to the film adaptation. It is the movie which is based on the superhero, the character followed from Marvel Comics Character, Captain America. It is produced by Marvel Studios and distributed by Paramount Pictures. The movie was directed by Joe Johnston and written by Christopher Markus and Stephen McFeely.
Official Trailer of Captain America: The Winter Soldier
The movie sets during the World War II and tells the story of Steve Rogers, a sickly man from Brooklyn. He is transformed into the super-soldier Captain America to aid in the war effort. Rogers had to stop Red Skull, Adolf Hitler's the ruthless head of weaponry and the leader of an organization. The lead role is played by Chris Evans or Steve Rogers who had previously worked with Marvel as the Human Torch in the Fantastic Four film series. The movie is set to release on 4th April 2014.
Captain America The Winter Soldier – Extended Opening Scene