Who's Carla Gugino?
Widely known for playing the role of Ingrid Cortez in Spy Kids franchise, Carla Gugino is an America based actress. The actress is also widely recognized for portraying various characters Sally Jupiter in Watchmen (2009), Dr. Vera Gorski in Sucker Punch (2011), main character in Karen Sisco (2003-2004) and Dr. Molly Anne Caffrey in Threshold (2005-06), etc.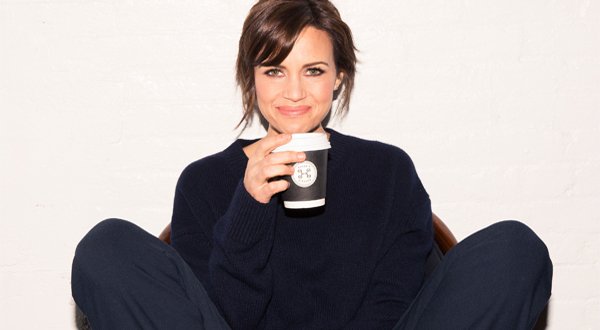 Carla was born on August 29, 1971 in Sarasota, Florida to Italian-English parents. Her father, Carl Gugino was an orthodontist and her mother was a homemaker. When she was of two, her parents separated from each other, and she started living with her father.
Career Debut
Carla Gugino made her acting debut as Jane in an episode of Who's the Boss?'s episode "Prom Night II" in 1988. The same year, she appeared as Karen in Good Morning, Miss Bliss's episode "Summer Love". In year 1989, Carla got her first film Troop Beverly Hills. In the film she played the role of Chica Barnfell. Besides, she played Laura in ALF's episode "Standing in the Shadows of Love". In the same year, she starred as Sydney St. James in CBS's soap opera Falcon Crest. She did the role from 1989 to 1990, and earned an acceptable salary from the series which contributed in her net worth.
In the year 1990, Carla appeared as young Roxy Carmichael in Jim Abrahams's film Welcome Home, Roxy Carmichael. Further, she starred as Ann Peyson in an episode of Ferris Bueller titled "Stand-In Deliver". In 1991, Gugino appeared in two television series Doogie Howser, M.D. , and The Wonder Years. The following year, she worked in two television films; Murder Without Motive: The Edmund Perry Story and A Private Matter. Besides, she also had a guest role in two television series; Quantum Leap and Davis Rules.
Subsequently, Carla Gugino starred as Norma Hansen in Michael Caton-Jones's film The Boy's Life in year 1993. Besides, she appeared as Valentina and Rebecca "Becca" Warner in films Red Hot and Son in Law respectively. In 1994, she played the role of Leann in Motorcycle Gang, a television film. Later in 1995, the actress portrayed Nan St. George for 5 episodes of The Buccaneers. Further, she did the portrayal of Leslie Marcus in Miami Rhapsody. All these works also contributed in her net worth.
Works from 1996 to 2001
In year 1996, Carla worked in four films; Jaded, Homeward Bound II: Lost in San Francisco (voice), The War at Home and Michael. Besides, she appeared as main character, Ashley Schaeffer in ABC's television sitcom Spin City. Then in 1997, she starred as Amy in film Lovelife. Carla then appeared as Julia Costello and Coco Chavez in films Snake Eyes and Judas Kiss respectively.
Carla Gugino, in year 2001, starred in four films. She starred as Ingrid Cortez in Robert Rodriguez's film Spy Kid. The movie paid her with good amount of money which increased her net worth, and also helped to gain the attention of public. Besides, she played the roles of Jerri in The Centre of the World ad Annie in The Jimmy Show. Further, she portrayed T.K. Law / Massie Walsh in The One. These movies too contributed in her net worth.
Works from 2002 to Present
Likewise, Carla starred in different movies like Spy Kids 2: The Island of Lost Dreams (2002), Spy Kids 3-D: Game Over (2003), The Life Coach (2005), Sin City (2005), Even Money (2006), Night at the Museum (2006), The Lookout (2007), Righteous Kill (2008), The Unborn (2009), Watchmen (2009), The Mighty Macs (2010), Faster (2010), I Melt With You (2011), Sucker Punch (2011), Hotel Noir (2012), etc. Besides, she did other films like Match (2014), San Andreas (2015), Wolves (2016).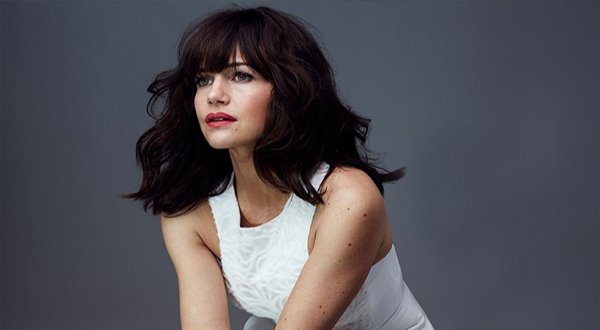 Recently in year 2017, Carla played the role of main character Kendra in film The Space Between Us, directed Peter Chelsom. Besides, she did the portrayal of Jessie Burlingame in film Gerald's Game. The actress soon will appear in a television series The Haunting of Hill House.
Net Worth
Carla had begun her acting career since her teenage days, and all these hard works have paid her with the net worth of $15 million U.S. dollars. The actress had also worked as main character in different television series like Chicago Hope, Karen Sisco, Threshold, Wayward Pines, etc. which helped her to gain this net worth.
Must Know Facts about Carla Gugino
Real Name: Carla Gugino
Date of Birth: August 29, 1971
Profession: Actress
Height: 5′ 5″
Partner: Sebastian Gutierrez
Facebook: 66K Fans in Facebook
Instagram: 305.2K Followers in Instagram
Twitter: 59.3K Followers in Twitter
Net Worth:  $15 Million