Chhaahi Deu by Adrian Pradhan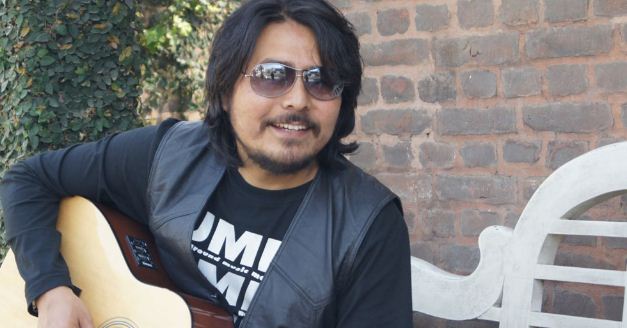 Chhaahi Deu is a Nepali Pop video song by Adrian Pradhan. This music video was recorded in Taal Music. Cameraperson Himgyap Lama and Prabin Shrestha has cinematographed this beautiful picture. Chhaahi Deu music video was finally edited by Sachin Shrestha.
Chhaahi Deu is a romantic Pop song that will rock you. The music video here elaborates beauty, love and emotions together a time. This music video is worth your hearings. And I'm sure, you guys will tune again once after you hear it.
The music video is officially released online by Adrian Pradhan via YouTube. Hope you guys will enjoy this romantic Pop song.
Lyrics for Chahhi Deu;
chhai deu timi

mero yo nayan ma

barsi deu timi

ruko tyo badan ma

na tadpau yo mann lai

pida badchha jhan

timi aaideu priyesi

bachna deu malai

timro tyo hridaya ma

chumna deu malai

komal timro otha ma

na tadpau yo  mann lai

pida badchha jhan

timi aaideu priyesi

baddai chhan yaha aatma haru

chahana timrai liyera

jhumda chhan yaha phool haru

suganda timrai chhahera

baddai chhan yaha aatma haru

chahana timrai liyera

jhumlda chhan yaha phool haru

sugandha timrai liyera

chhai deu timi

mero yo nayan ma

barsi deu timi

rukho tyo badan ma

na tadpau yo mann lai

pida badchha jhan

timi aaideu priyesi

basna deu malai

timro tyo ridaya ma

chumna deu malai

komal tyio otha ma

na tadpau mann lai

pida badchha jhan

timi aaideu priyesi