Timrai Nimti Makhamali By Shiva Pariyar Ft. Pooja Sharma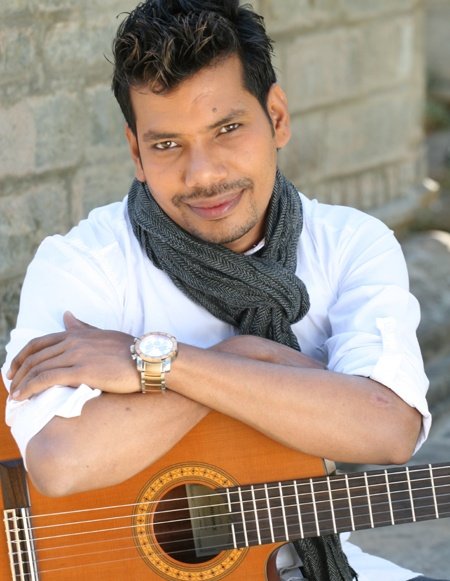 Timrai Nimti Makhamali is a Nepali Romantic Pop song by talented singer Shiva Pariyar from his album 'Swayam'. This music video features talented actress Pooja Sharma. The video is directed by Prasanna and edited by Prajjwal Shrestha. This music video is beautifully filmed by cameraman Sagar Pradhan.
The lyrics of the song Timrai Nimti Makhamali is written by Ranjit Gyawali. and the music is arranged by Sahas. One of the best singer, music composer and lyrics writer Shiva Pariyar gives the life to this song with his melodious and magical voice. Pooja Sharma and Suraj both performed in this music video with their best effort. In this song Suraj tries to convince his girlfriend Pooja to wait for few years and then they are going to marry. The combination of music and lyrics is awesome and the acting of Pooja and Suraj make it more real. I suggest you guys to watch this music video, you will surely love it. 
The music video is officially released online by The Rebel Creation via YouTube. Watch this melodious music video from here:
Here is the lyrics for the song Timrai Nimti Makhamali:
Timrai nimti makhamali choli lie aula
Timrai nimti makhamali choli lie aula
Kehi barsa parkha ajhai
Doli liee aula
Kehi barsa parkha ajhai
Doli liee aula
Kehi barsa parkha ajhai
Doli liee aulaaaaa
Kehi barsa parkha ajhai
Doli liee aulaaaaaa
Kehi barsa parkha ajhai
Doli liee aula

Hira moti juharat
Sakdina ma lyauna
Hira moti juharat
Sakdina ma lyauna
Hira moti juharat
Sakdina ma lyauna
Hira moti juharat
Sakdina ma lyaunaaaa
Sindurle rangyauna
Holi liee aula
Sindurle rangyauna
Holi liee aula
Kehi barsa parkha ajhai
Doli liee aula

Maya atchha hridayama
Mahal chahidaina
Maya atchha hridayama
Mahal chahidaina
Maya atchha hridayama
Mahal chahidainaaaaaa
Maya atchha hridayama
Mahal chahidaina aaa a
Mayale nai sichiyeko
Boli lei aula
Mayale nai sichiyeko
Boli lei aula
Kehi barsa parkha ajhai
Doli liee aula
Kehi barsa parkha ajhai
Doli liee aula
Kehi barsa parkha ajhai
Doli liee aula
Kehi barsa parkha ajhai
Doli liee aula
Kehi barsa parkha ajhai
Doli liee aula