Alikati Nazar Timro By Shiva Pariyar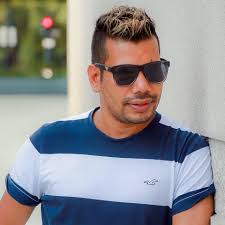 Alikati Nazar Timro is a Nepali pop song by talented singer Shiva Pariyar from the Album 'Swoyam'. This music video features talented actors and actress Bimalesh and Simpal. The video is directed by Prasanna and Prachands and edited by Prajjwal Shrestha. This music video beautifully choreographed by Sagar Pradhan.
The lyrics of the song Kya Dami Bho is written by Janak Poudel and the music is composed and arranged by Shiva Pariyar. This song is about love and describe the beauty of the girl. In music video shows how actually the lyrics of the song wants to say. The artists played their role in realistic way. The vocal to this song was given by one of the famous singer, writer and music composer Shiva Pariyar. He has given his voice to lots of songs and provide them a way to success. Once you listen this song, promise you will keep listening it.
The video is officially released online by Niker Clanler via YouTube. Enjoy this Nepali romantic pop song Alikati Nazar Timro:
Here is the lyrics for the song:
Ali Kati Nazar timro…
Ali Kati Nazar timro jhukayera aau aau
Ali Kati Nazar timro jhukayera aau aau
Badal jasto kalo kesh fukayera aau
Badal jasto kalo kesh fukayera aau
Ali Kati Nazar timro jhukayera aau
Ali Kati Nazar timro jhukayera aau aau
Badal jasto kalo kesh fukayera aau
Badal jasto kalo kesh fukayera aau
Ali Kati Nazar timro
Nazar timro..

Bagne man bagne sarir
Jata pani bagcha
Bagne man bagne sarir
Jata pani bagcha bagcha
Jata pani bagcha bagcha
Bagne man bagne sarir
Jata pani bagcha bagcha
Timi sangai bagne sagar sukayera aau
Timi sangai bagne sagar sukayera aau
Ali Kati Nazar timro jhukayera aau aau

Ma ta beg pani chhunchhu
Yo hosa gumaeee
Ma ta beg pani chhunchhu
Yo hosa gumaeee gumaeee
Yo hosa gumaeee gumaeee
Hosa gumaeee gumaeee
Ma ta beg pani chhunchhu
Yo hosa gumaeee gumaeee
Behos tmi chhainau pawan
Rukayera auu auu
Behos tmi chhainau pawan
Rukayera auu auu

Ali Kati Nazar timro jhukayera aau aau
Ali Kati Nazar timro jhukayera aau aau
Badal jasto kalo kesh fukayera aau
Badal jasto kalo kesh fukayera aau
Ali Kati Nazar timro
Nazar timro
Nazar timro