Mrityu Ko Chhyan By Dibya Subba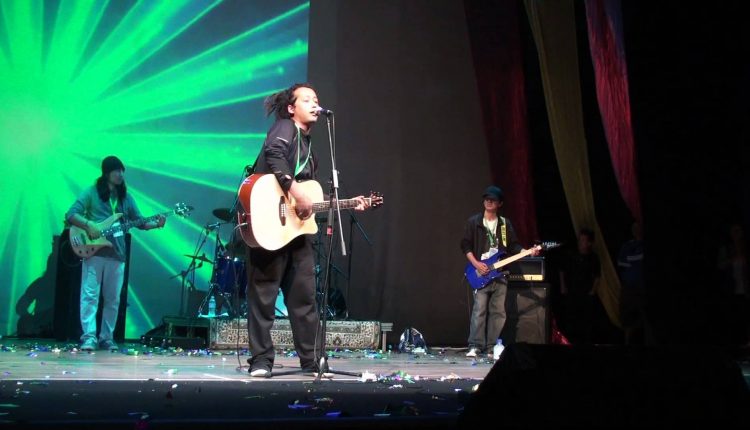 Mrityu Ko Chhyan is a Nepali sentimental pop song by talented singer Dibya Subba. The song talks about the very last stage of every life in this earth. He just visualizing his death and its environmental situation through this song.
The lyrics of the song Mrityu Ko Chhyan was contributed by Divya and the music was also arranged by Divya himself. The song tells how human death body is treated in Nepalese community. The song also wants to say that if we do something while we are alive then there will be lots of people who feel bad for our death. From this song he also talks about the equality of human as we all die one day. The vocal in this song was given by Divya Subba. Dibya Subba is one of the great artist in the nepalese music industry. He started as a solo artist. He is one of the known singer of Nepal and have many fans following. He have many Awards, Some of them are Image FM Award 2062, Kalika FM award, Hits FM award 2066. I suggested you guys to watch this video and enjoy it.
The video is officially released online by Anil Shrestha via YouTube. Please check out the music video below and enjoy it:
Here is the lyrics for the song Mrityu Ko Chhyan:
Kasto hune hola
Mero mitrtyu ko
Tyo chyanma
Kohi hasne hola
Kohi rune hola
Mero mitrtyu ko
Tyo chyanma
Mero mitrtyu ko
Tyo chyanma
Mero mitrtyu ko
Tyo chyanma

Seto katrole dhakera
Mero lash
Dui basai ma rakhera
Kadha ma chadai
Lane cha uhi
Masan ghatma
Mero mitrtyu ko
Tyo chyanma
Mero mitrtyu ko
Tyo chyanma
Mero mitrtyu ko
Tyo chyanma
Mero mitrtyu ko
Tyo chyanma
Mero mitrtyu ko
Tyo chyanma

Jun dhartima ma aja
Janme ko thiye
Tehi dhartima malai
Milaune aune cha
Athawa mero lash
Duwa banera akashma
Udne cha
Duwa banera akashma
Udne cha

Kasto hune hola
Mero mitrtyu ko
Tyo chyanma