Maile Phool By Shiva Pariyar (Audio) With Lyrics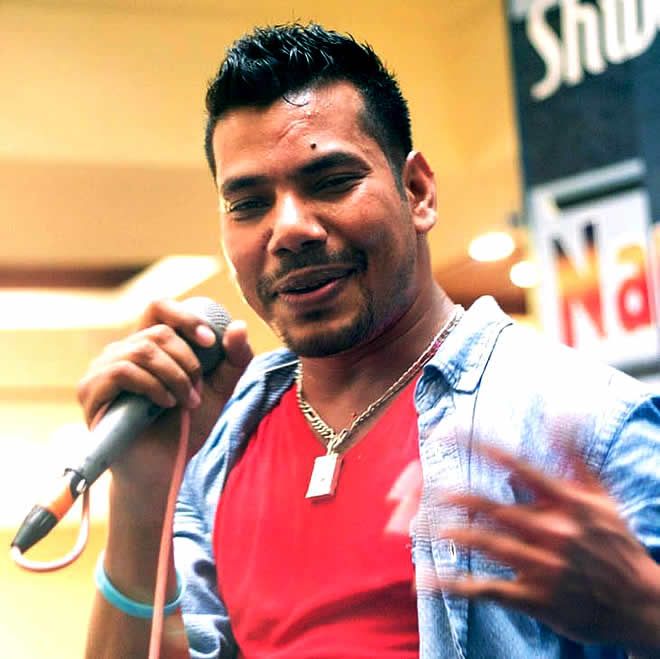 Maile Phool is a Nepali sentimental song by Shiva Pariyar. The song is about the discrimination in Nepal over lower casts indirectly. And also about the different situations and phases of the life. The song is from Shiva Pariyar's best album "Kya Daami".
The lyrics for the song was written by Shiva Pariyar. And the music for the song was composed by Chandi Prasad Kafle. Shiva Pariyar has added their sweet voice to make the song more melodious like adding good smell in gold. In this song Shiva try to be more ironic. He says that he try to live his life with stones and flowers. overall, this music video deliver the message that there are less amount of kind heart people. Once you listen to this song, I am sure you will keep repeating it.
The music video is officially released online by bibek acharya via Youtube. Hope that you will enjoy this sentimental Pop  song Maile Phool.
Here is the lyrics for the song:
Maile phul jachi here
Maile pathar jachi here
Maile phul jachi here
Maile pathar jachi here
Kaile phula sanga
Kaile pathar sanga
Sabai sanga bachi here
Maile phul jachi here
Maile pathar jachi here
Kaile phula sanga
Kaile pathar sanga
Sabai sanga bachi here
Maile Phoollaaa

Komal samjhi phul chhuda
Phoolai le kati diyeo
Komal samjhi phul chhuda
Phoolai le kati diyeo
Baru mero dukha aaaa
Baru mero dukha
Patharale khusi sanga satideyo

Khusi Charida
Gala varidaaaa
Kahile phol sanga
Kahile pathar sanga
Sadhai nai hasi here
Maile phul jachi here
Maile pathar jachi here
Kaile phula sanga
Kaile pathar sanga
Sabai sanga bachi here
Maile phulaaaaaaa

Rahenachha ma jasto duniya
Na ma duniya jasto
Rahenachha ma jasto duniya
Na ma duniya jasto
Mahango ko yo sansar maaaa aaa
Mahango ko yo sansar ma
Maya sabda sabai vanda
Sarai sasto
Duniya ko sar milauna lae
Kahile phol sanga
Kahile pathar sanga
Aru jhai nachhi here
Maile phul jachi here
Maile pathar jachi here
Kaile phula sanga
Kaile pathar sanga
Sabai sanga bachi here
Maile phul jachi here
Maile pathar jachi here
Kaile phula sanga
Kaile pathar sanga
Sabai sanga bachi here
Maile phuuuullllaaaaa