Courteney Cox's Biography
Courteney Bass Cox, known with her profession name Courteney Cox, is an actress, producer and director based in America. The actress came into prominence after playing the role of Monica Geller in NBC's television sitcom Friends. Besides, she is famous for playing other roles like Gale Weathers in Scream film series, Jules Cobb in ABC/TBS's TV sitcom Cougar Town, etc.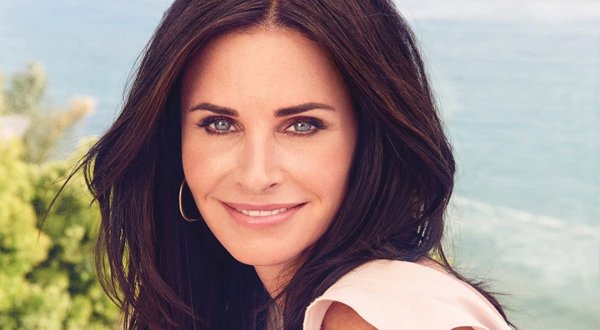 Courteney Cox was born on June 15, 1964 in Birmingham, Alabama. Her father Richard Lewis Cox was a business and her mother Courteney Copeland was a homemaker. Cox has three siblings, two older sisters, Virginia and Dorothy and an older brother, Richard, Jr. In 1974, her parents separated from each other and her mother got married to Hunter Copeland, a businessman.
Cox grew up in Birmingham and completed her high school education from Mountain Brook High School. Later, she moved to Washington D.C., and enrolled at Mount Vernon College, however, she dropped out from the college to pursue her career in modeling and acting.
Debut in Career
Courteney Cox made her acting debut as Bunny in CBS's television soap opera As the World Turns in 1984. The following year, she had a minor role in NBC's TV film Code Name: Foxfire. Besides, she portrayed the role of main character Gloria Dinallo in NBC's television series Misfits of Science. She played it from 1985 to 1986 and earned worthy salary which contributed in her salary. In the year 1986, Cox appeared in minor roles in three television series; The Love Boat, Sylvan in Paradise and Murder, She Wrote.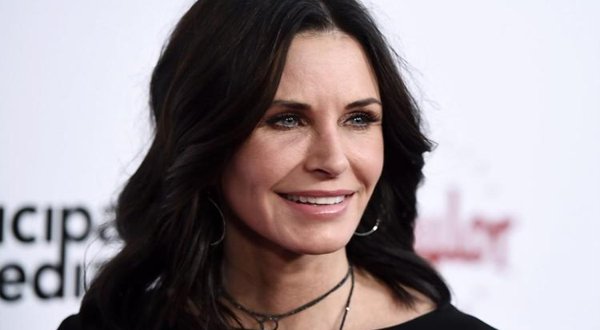 In the year 1987, Courteney did her first film Down Twisted as Tarah. The same year, she appeared as Julia "Julie" Winston in Gary Goddard's film Masters of the Universe. Besides, she starred as Hana Wyshocki in NBC's television film If It's Tuesday, It Still Must Be Belgium. Further, the actress portrayed the role of Lauren Miller in NBC's sitcom Family Ties from 1987 to 1989. All these works helped her to increase her net worth.
Subsequently Courteney Cox starred as Sara in Daniel Petrie's film Cocoon: The Return. Besides, she appeared as Nora Bundy in NBC's television film I'll Be Home for Christmas. In 1989, the actress worked in a TV film Roxanne: The Prize Pulitzer, and appeared as Marie-Frederique "Freddy" de Lancel. Later in 1990, she played the role of Gwen in a TV film, Curiosity Kills that was aired on NBC. The same year, she portrayed Jewel Jagger in film Mr. Destiny.
Works from 1991 to Present
Likewise, Courteney starred in many films like Blue Desert (1991), Shaking the Tree (1992), The Opposite Sex and How to Live with Them (1922), Ace Ventura: Pet Detective (1994). Besides, the actress made guest appearance in television series like Morton & Hayes (1991), Dream On (1992), The Trouble with Larry (1993) [Main cast; 7 episodes], Seinfeld (1994), etc. In year 1994, Cox played the role of main character Monica Geller in NBC's television sitcom Friends. She played the role from 1994 to 2004, and earned main stream along with good salary which increased her net worth.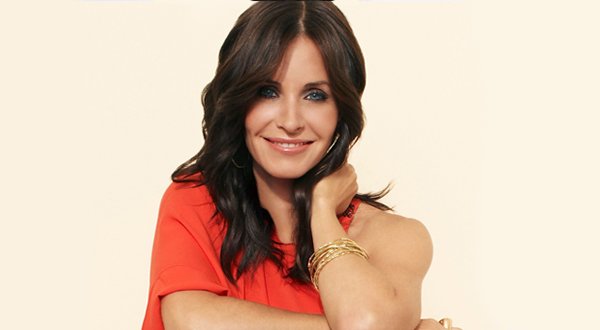 In 1996, Courteney Cox starred as the main character Gale Weathers in Wes Craven's slasher film Scream. The following year, she appeared as Rachel Luce in film Commandments. Besides, she reprise the role of Gale Weathers in the sequel of Scream, Scream 2. Similarly, the actress did the role of Gale Weathers in third and fourth installments of film Scream, Scream 3 and Scream 4 in years 2000 and 2011 respectively. The actress earned good sum of money through Scream film series which added her net worth. In year 2016, she appeared as Beth in Paul Duddridge's film Mothers and Daughters.
Net Worth
Courteney Cox is a talented actress who owns the net worth of $130 million U.S. dollars. The actress also owns a production company, Coquette Productions which helps to add her net worth. Cox also earned $1 million from each episode of Friends. Besides, she received healthy salary from the film series of Scream.
Must Know Facts about Courteney Cox
Real Name: Courteney Bass Cox
Date of Birth: June 15, 1964
Profession: Actress, Producer and Director
Height: 5′ 5″
Husband: David Arquette (m. 1999; div. 2013)
Children: 1
Twitter: 1.09M Followers in Twitter
Net Worth: $130 Million