Dhurmus and Suntali of "Meri Bassai" receive a newly girl child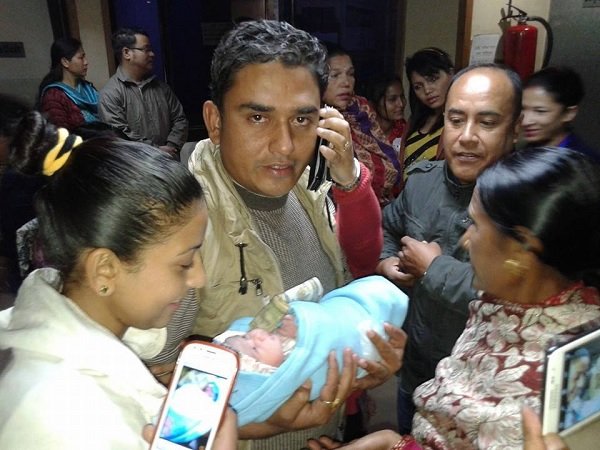 "Meri Baasai" stars Sitaram Kattel and Kunjana Ghimire, renowned as the comedian actors in the Nepali serials are in the news for Kunjana Ghimire has given birth to a girl child on Falgun 30 in Norvic Hospital.
Sitaram Kattel (Dhurmus) informs that the newly born baby weighs up to 3 kg and the health condition of both baby and the mother is good. It was the case that Kunjana was admitted to the hospital as the sugar level was shown increased. So, this was the reason that the surgical process was done.
Both of the actors started to have the love affairs filming in the programme, "Meri Baasai". So, these actors have tied their nuptial knots in 2065. These actors have even played the role of Muskaan Pasa and Fatauri Budhi and these roles also received much appreciation from the critics. Comedian Actor, Sitaram Kattel also has played the role in the movie "Nai nabhannu la 2", which is to be released from chaitra 28 all over the country.