What is Diane Kruger's Net Worth?

Who is Diane Kruger?
Famous for portraying Helen in Wolfgang Petersen's epic period war film Troy, Diana Kruger is a German-American actress as well as ex-fashion model. Besides, she is also known for contributing her acting in different other films like National Treasure (2004) and its sequel National Treasure: Book of Secrets (2007), Inglorious Basterds (2009), Mr. Nobody (2009) and many other films.
Diane Kruger was born on 15th July, 1976 in Algermissen, West Germany to Hans-Heinrich Heidkruger, a computer specialist and Maria-Theresa, a bank employee. She grew up in Roman Catholic family and had joined Catholic school. She also has a younger brother, Stefan. She used to go to student exchange program so that she could improve her English. She also enrolled at Royal Ballet School, London as she wanted to be a ballerina during her childhood. Subsequently, carrying a dream to be a model, she left for Paris and also learnt French.
Early Days
Kruger, first, represented Germany in the Elite Model Look in year 1992. She later started appearing in advertisement of renowned brands like Yves Saint Laurent, Chanel, Salvatore Ferragamo, Giorgio Armani, Jil Sander, Christian Dior, Burberry and Louis Vuitton. She also walked in ramp for Marc Jacobs, D&G and Sonia Rykiel. She also appeared as a cover girl for top magazines Vogue Paris, Marie Claire and Cosmopolitan. However, she quit modeling in order to pursue her career as an actress.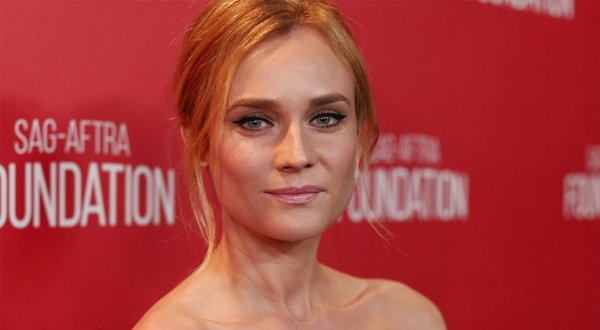 Kruger made her movie debut as Erika in film The Piano Player (2002) alongside Dennis Hopper and Christopher Lambert. She was also seen in two other films like Mon Idole, Not For, or Against in the same year. Following year, she portrayed the role of Helen in Wolfgang Petersen's film, Troy. The movie grabbed the attention of public towards her and also has contributed in her net worth. She also appeared in various movies; Wicker Park, Narco, and also played the role of Abigail Chase in National Treasure in that year and added some money to her net worth.
Her Works from 2005 to Present
Subsequently, Kruger was cast in Christian Carion's film Joyeux Noel as Anna Sorensen (2005) and Frankie in the same titled film Frankie (2005). She later played different roles like Constance Radetsky in Les Brigades du Tigre, Anna Holtz in Copying Beethoven in year 2006. Besides, in the year 2007 she played four movies, Goodbye Bafana, Days of Darkness, The Hunting Party, and reprised the role of Abigail Chase in the sequel of National Treasure, National Treasure: Book of Secrets. These movies helped her in adding her net worth for year 2007.
Moreover, Kruger played the role of Miranda Green in an episode of Fox's TV series Fringe titled "Olivia. In the Lab. With the Revolver.". She also was seen in movies Inhale and Lily Sometimes the same year. From year 2011 to 2012, she appeared in various movies; Unknown (2011), Forces Speciales (2011), Farewell, My Queen (2012) and Un plan parfait (2012). She also did movies like Me, Myself and Mum, The Galapogas Affair: Satan Came to Eden in 2013. She also portrayed as Detective Sonya Cross in FX's TV series The Bridge.
Diane Kruger, recently was seen in the role of Katja Sekerci in In the Fade, Julia in Tout nous separe, and Eva in JT Leroy. Besides these movies, she has contributed her acting in other movies as well.
Diane Kruger is a successful actress who has a net worth of $26.4 million. She has earned a good salary of $3 million in 2017 and her monthly income was $250,000. Besides, she is also a brand ambassador for Swiss watch company Jaeger-Le Coultre. She also owns branded cars like Mercedes Benz hydrogen fuel cell and Mercedes Benz M Class.
Must Know Facts about Diane Kruger
Real Name: Diane Heidkruger
Date of Birth:  15th July, 1976
Profession: Actress, and Ex-Fashion Model
Height: 5′ 7″
Married: Guillaume Canet
Instagram: 659K Followers in Instagram
Net Worth: $26.4 Million