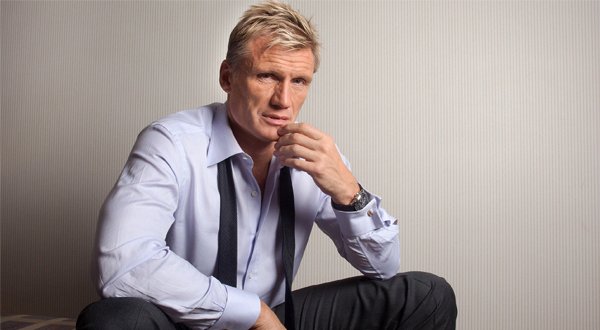 Dolph Lundgren is a Swedish actor, director, screenwriter, producer and martial artist who is recognized for his role of Gunner Jensen in The Expandables alongside Sylvester Stallone and other stars. His net worth is estimated to be around $18 million US Dollar. Lundgren was born on 3rd November, 1957 from mother Sigrid Birgitta, a language teacher and father Karl Johan Hugo Lungren who was an engineer and economist for the Swedish government. He has two sisters and an older brother and had grown up in the Lutheran Church. During his childhood, he was treated very badly by his father which motivated him to do something big in his life. At a very small age of 7, he learned judo and Goju-ryu, and at 10, he took up Kyokushin karate and started weight lifting. After completion of high school, he left for US, where he studied chemical engineering at Washington State University and Clemson University. Later he joined Royal Institute of Technology, Stockholm and graduated in chemical engineering.
Lundgren focused in karate and sharpened his skills through hard training in dojo for 5 years and ranked 2nd dan black belt in Kyokushin in the year 1978. He also leaded the Swedish Kyokushin karate team and was a frightening challenger at the 1979 World Open Tournament. He has also won European championships held in the years 1980 and 1981 and in the year 1982, he won heavyweight tournament in Australia. In the same year he completed master's degree in chemical engineering from University of Sydney and worked as a bouncer in a night club in the King's Cross area. In the year 1983, he got rewarded by a Fulbright Scholarship to Massachusetts Institute of Technology and while getting for moving to Boston, he was spotted by Grace Jones and was hired as her bodyguard and later both fell in love. Both moved to New York where Lundgren got in to modeling at Zoli Academy. He worked as a bouncer at the Manhattan nightclub The Limelight for his living. He also trained himself in drama at Warren Robertson Theatre Workshop and quit his study to pursue his career in acting.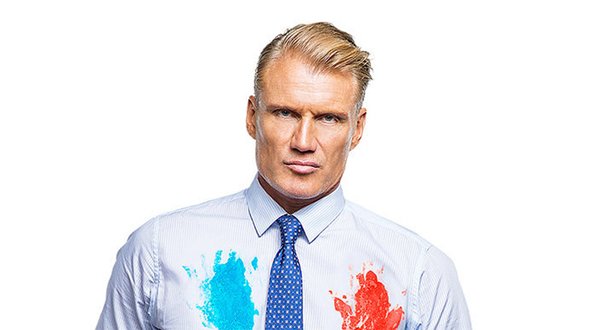 In the year 1985, Lundgren got a chance to get featured in James Bond Series film "A View to a Kill", however, had a minor role of a suited KGB henchman, Venz. He was also admired by Roger Moore, he had said "Dolph is larger than Denmark". He found acting more interesting than chemical engineering so he decided to carry on acting. In the same year, Lundgren got a chance to get featured in Rocky IV as Ivan Drago, but was rejected because of his height. However, he came up over by beating 5,000 people and got the role. Later he shifted to Los Angeles and was casted in more than 30 films. In the year 1987, Lundgren got his first main role as He-Man in Masters of the Universe. However, the film was badly criticized. Later he was seen in many movies like Joshua Tree, The Peacekeeper, I come in Peace, Storm Catcher, etc.
In the year 2003, Lundgren appeared in Detention which proved out to be a successful movie in that year. Similarly, he was seen in many hit movies like The Mechanic, Universal Soldier: Day of Reckoning, The Good, the Bad and the Dead, Diamond Dogs, The Package, Kindergarten Cop 2, etc. which helped him to increase his net worth.
In the year 1985, Dolph bagged Marshall Trophy at the Napierville Cinema Festival. He also won Fantastic Lantern at the Malaga International Week of Fantastic Cinema held in the year 2007. Later in the year 2013, he was awarded with Lifetime Achievement Diamond Award at the Cine Rockom International Film Festival.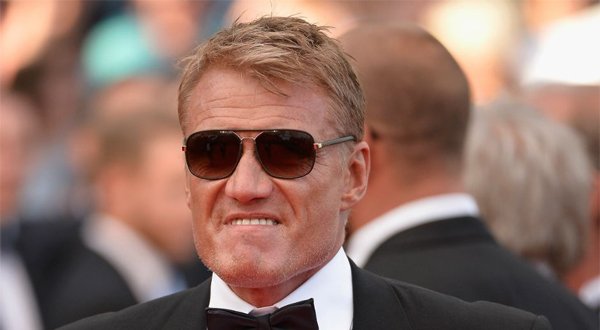 Talking about Dolph's net worth, his net worth is estimated to be around $18 million USD. He was featured in various ads, had various sponsorships and endorsements and many other things that contributed in his net worth. Dolph earns approximately $1,764,706 per year and his sponsorships and endorsement totals $392,157. Besides, he owns holdings of property, stock investments, and a restaurant that has contributed in making his net worth.
Must Know Facts about Dolph Lundgren
Real Name: Hans Lundgren
Date of Birth: 3rd November, 1957
Profession: Actor, Director, Screenwriter, Producer and a Martial Artist
Height: 1.96 m
Married: Anette Qviberg (m. 1994; div. 2011)
Children: Ida Lundgren, Greta Lundgren
Facebook: 4M Fans in Facebook
Instagram: 858K Followers in Instagram
Twitter: 215K Followers in Twitter
Net Worth: $18 Million USD