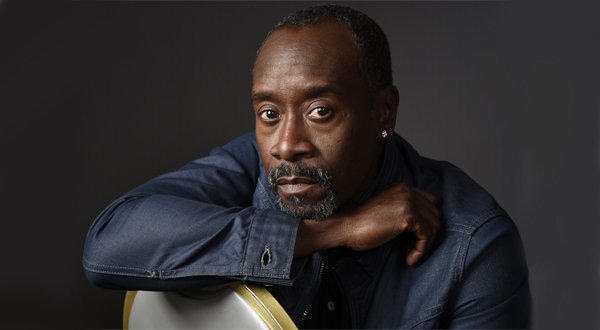 Widely known for his acts in movies like Devil in a Blue Dress (1995), Rosewood (1997), and Boogie Nights (1997), Don Cheadle is an American actor, writer, producer and director. He is also known for other movies like Volcano, The Rat Pack, Things Behind the Sun, Swordfish, Crash and so on.
Cheadle was born on 29th November, 1964 in Kansas City, Missouri to Bettye, a teacher and Donald Frank Cheadle Sr., who was a clinical psychologist. He also has a sister and brother named Cindy and Colin respectively. From 1970 to 1974, he studied at Hartley Elementary School in Lincoln, Nebraska and graduated from East High School, Denver, Colorado in 1982. Later he joined California Institute of the Arts and graduated with a BFA in Acting.
Cheadle's role as a burger joint employee in the film Moving Violations made him able for his Screen Actors Guild. However, he had made screen debut movie 3 days as an Angel. In 1987, he was seen in John Irvin's Hamburger Hill as Pvt. Washburn. He later appeared in an episode of Night Court's "Jung and Restless". In 1988, he played the role of Rocket in Colors which was directed by Dennis Hopper. In the same year, he appeared as a guest in Hooperman's episode "High Noon".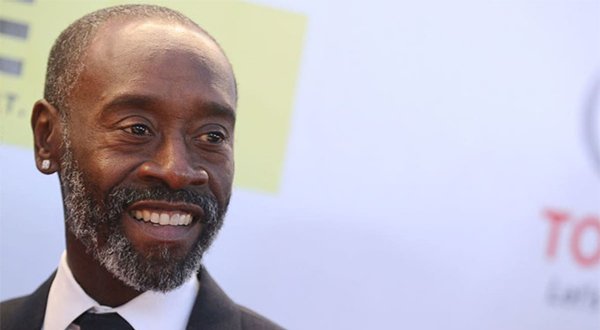 In the year 1990, he was seen in TV series China Beach and The Fresh Prince of Bel-Air as Angel and Ice Tray respectively. Later, he portrayed the role of Happy Days Manager in Roadside Prophets (1992) and following the year, he played as Goldilocks in The Meteor Man. From 1992-1993, he performed as Bennie in Hangin' with Mr. Cooper for 2 episodes and as Roland Wilson in The Golden Palace for 24 episodes. In 1995, he was casted in two movies Things to Do in Denver When You're Dead and Devil in a Blue Dress which made him famous among the public.
In 1996, Cheadle made appearance in a TV movie, Rebound: The Legend of Earl "The Goat" Manigault. Just after that year, he was casted in three different movies; Volcano, Rosewood, and Boogie Nights that had helped him in increasing his net worth. He, further, appeared in movies like Out of Sight and Mission to Mars in year 1998. He was also seen in TV movie A Lesson Before Dying portraying the character of Grant Wiggins.
Year 2001 was quite good for Cheadle. He appeared in six different movies namely Rush Hour 2, Things Behind the Sun, Manic, Swordfish, Ticker and Ocean's Eleven which made increment in his net worth. Later he was casted in movies like Abby Singer (2003), The United States of Leland (2003), Ocean's Twelve (2004), After the Sunset (2004), The Assassination of Richard Nixon (2004), Crash (2005). In 2007, he made appearance in movies like Reign Over Me, Talk to Me and so on.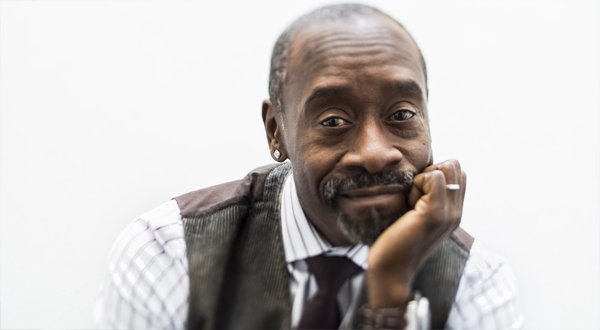 In the year 2010, Cheadle portrayed the role of Lt Col. James "Rhodey" Rhodes / War Machine in movie Iron Man 2. In 2013, he reprised the same role of Col. James "Rhodey" Rhodes in Iron Man 3. Besides, he did the same role of Col. James "Rhodey" Rhodes in Avengers: Age of Ultron (2015) and Captain America: Civil War (2016).
Recently, Cheadle has an estimated net worth of around $38 million which has been earned through his hard works. He soon is getting featured in two new movies which might increase his net worth.
Must Know Facts about Don Cheadle
Real Name: Donald Frank Cheadle Jr.
Date of Birth: 29th November, 1964
Profession: Actor, Writer, Producer and Director
Height: 5′ 8″
Married: Bridgid Coulter (1992-Present)
Children: Ayana Tai Cheadle, Imani Cheadle
Instagram: 53.9K Followers in Instagram
Twitter: 564K Followers in Twitter
Net Worth: $38 Million