DREAMS official trailer released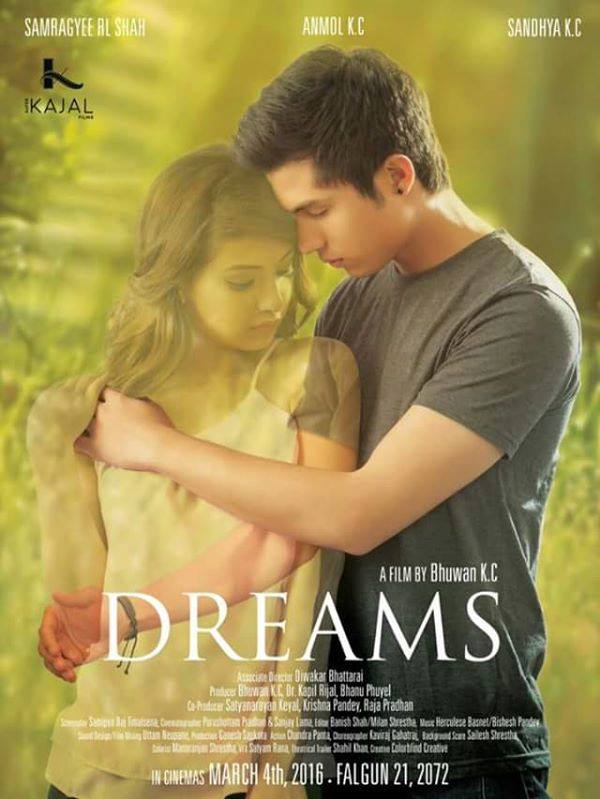 Super Kajol Films presents Nepali movie DREAMS. Starring Anmol KC and Samragyi Rajya Laxmi Shah in the lead role the movie DREAMS is produced by Bhuwan K.C, Dr. Kapil Rijal, Bhanu Phuyel and Satyanarayan Keyal as Raja Pradhan and Krishna Pandey has co-produced the movie. Directed by Bhuwan KC, the movie has the screenplay by Samipya Raj Timalsina, action by Chandra Pantha and music by Herculese Basnet and Bishesh.
Anmol has a decent craze among youngsters who loves to watch Nepali movie as his performance on the movies Hostel and Jerry were much appreciated. DREAMS is a love story movie which includes beautiful locations of Mustang. Well we can guess the actor seems to be a playboy in the beginning who deeply falls in love with a girl later on who love him. There can be a sad ending in the movie as there is enough time for the release date to watch it on theater. The official trailer of the movie DREAMS has been released by Highlights Entertainment last week as the movie is scheduled to release on 21st Falgun.