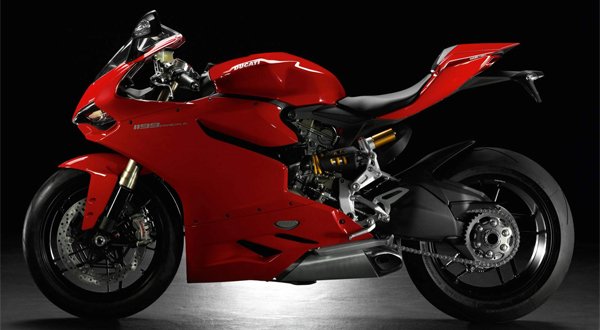 "Ducati" when we hear this name, we think of that sort of bikes which has more speed than the bike we see in our regular life. Ducati has contributed so much in the world of MotoGP by manufacturing motorbikes to for the competition. The company has not only focused in the MotoGP and it has produced lots of sports bikes out of which Ducati Panigale is one. The Ducati Panigale has been made available in different variants. However, the bike is divided into two categories on the basis of CCs they possess; Ducati 1199 and 1299 respectively.
Ducati officially launched the Ducati Panigale 1199 at Milan Motorcycle Show held in the year 2011. Named after the small town of Italy, Borgo Panigale, the bike is the predecessor of the Ducati Panigale 1299. When Ducati first launched the bike, the company claimed it to be the world's most powerful twin-cylinder engine bike as it produced maximum power of 195 bhp @ 10750 RPM and maximum torque of 133 Nm @ 9000 RPM.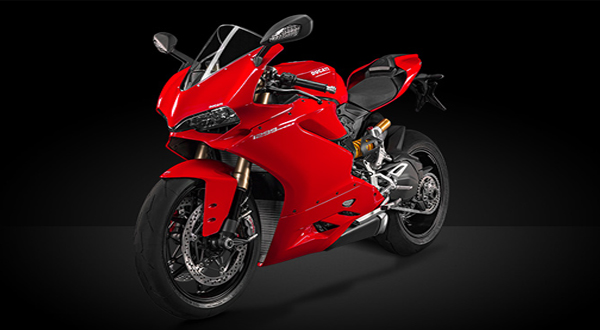 Later in the year 2014, Ducati unveiled the successor of the Panigale 1199, the Panigale 1299 at the Milan Motorcycle Show as a 2015 model. The 2015 model is made a bit shorter and lower than the Panigale 1199 featuring length of 2070 mm and height of 1105 mm. However, the wheelbase is same i.e. 1437 mm and the bike was made more 24 kg heavier than the 1199 Panigale . The new Panigale, further, features a powerful 1285 cc engine, which is capable of producing max power and torque of 205 bhp @ 10500 RPM and 144.6 Nm @ 8750 RPM.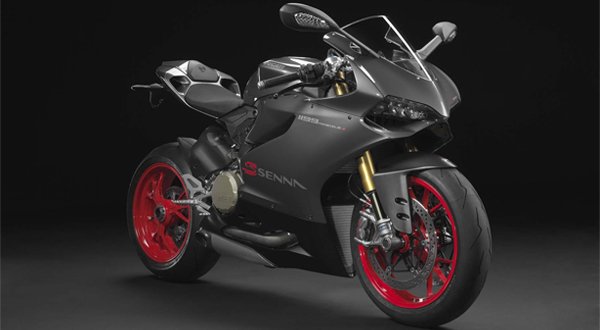 Ducati, in the year 2016, started to sell limited edition of Panigale 1299 S. The bike was the successor of the 1199 Panigale S, and was much more lighter than the 1199 Panigale S. The 1299 Panigale S featured the same engine as of the 1299 Panigale, yet there are some changes in the Panigale S which makes it different from the normal Panigale.
The 1299 Panigale S is equipped with Öhlins NIX30 43mm fully adjustable USD fork with TiN treatment Electronic compression and rebound damping adjustment with semi-active mode front suspension and Fully adjustable Ohlins TTX36 unit, electronic compression and rebound damping adjustment with semi-active mode, adjustable linkage progressive/flat, Aluminium single-sided swingarm rear suspension. There also may be other things which make it different as well as expensive than the Panigale 1299.
Furthermore, Ducati has been exporting 3 varieties of Panigale in Nepal under the dealership of Turbo Motors Trading.
Price in Nepal: Rs. 3,600,000 (Panigale 1199),
Rs. 4,500,000 (Panigale 1299),
Rs. 5,300,000 (Panigale 1299 S)
Dimension:
 

Category

 Ducati Panigale (1199)

 Ducati Panigale (1299)

 Ducati Panigale (1299 S)

 Body Type

 Sport
 Sport
 Sport

 Weight

 166.5 kg
 190.5 kg
 190.5 kg

 Length

 2075 mm
 2070 mm
 2070 mm

 Height

 1110 mm
 1105 mm
 1105 mm

 Width

 NA
 745 mm
 745 mm

 Wheelbase

 1437 mm
 1437 mm
 1437 mm

 Ground Clearance

 NA
 NA
 NA
Engine:
 

Category

 Ducati Panigale (1199)

 Ducati Panigale (1299)

 Ducati Panigale (1299 S)

 Fuel

 17 liters
 17 liters
 17 liters

 Engine Type

 Superquadro L-Twin, 4 Desmodromically Actuated Valves per Cylinder, Liquid Cooled
 Superquadro L-Twin, 4 Desmodromically Actuated Valves per Cylinder, Liquid Cooled
 Superquadro L-Twin, 4 Desmodromically Actuated Valves per Cylinder, Liquid Cooled

 Maximum Power

 195 bhp @ 10750 RPM
 205 bhp @ 10500 RPM
 205 bhp @ 10500 RPM

 Maximum Torque

 132 Nm @ 9000 RPM
 144.6 Nm @ 8750 RPM
 144.6 Nm @ 8750 RPM

 Displacement

 1198 cc
 1285 cc
 1285 cc

 Box X Stroke

 112 x 60.8 mm
 116 x 60.8 mm
 116 x 60.8 mm

 Starting System

 Electric
 Electric
 Electric

 Final Drive

 Chain 525; Front Sprocket 15; Rear Sprocket 39
 Chain; Front Sprocket 15; Rear Sprocket 39
 Chain; Front Sprocket 15; Rear Sprocket 39
Suspension:
 

Category

Ducati Panigale (1199)

Ducati Panigale (1299)

Ducati Panigale (1299 S)

 Front Suspension

 Marzocchi 50 mm Pressurized and Fully Adjustable usd Fork with Hard Anodized Aluminum Lightweight Slider
Marzocchi 50 mm Pressurized and Fully Adjustable USD Fork with Hard Anodized Aluminum Lightweight Slider
 Öhlins NIX30 43mm fully adjustable USD fork with TiN treatment. Electronic Compression and Rebound Damping Adjustment with Semi-active Mode

 Rear Suspension

 Fully adjustable unit. Adjustable linkage: Progressive/flat. Aluminum single-sided swingarm
 Fully adjustable Sachs unit. Adjustable linkage: Progressive/flat. Aluminium single-sided swingarm
 Fully adjustable Ohlins TTX36 unit. Electronic compression and rebound damping adjustment with semi-active mode. Adjustable linkage: Progressive/flat. Aluminium single-sided swingarm

 Front Tyre

 120/70 ZR17 Pirelli Diablo Supercorsa SP
 120/70 ZR17 Pirelli Diablo Supercorsa SP
 120/70 ZR17 Pirelli Diablo Supercorsa SP

Rear Tyre

 200/55 ZR17 Pirelli Diablo Supercorsa SP
 200/55 ZR17 Pirelli Diablo Supercorsa SP
 200/55 ZR17 Pirelli Diablo Supercorsa SP
Brakes:
 

Category

Ducati Panigale (1199)

 Ducati Panigale (1299)

 Ducati Panigale (1299 S)

 Front Brake

 2 x 330 mm semi-floating discs, radially mounted Brembo Monobloc M50 4-piston callipers ABS as standard equipment
 2 x 330mm semi-floating discs, radially mounted Brembo Monobloc M50 4-piston callipers with cornering ABS as standard equipment
2 x 330mm semi-floating discs, radially mounted Brembo Monobloc M50 4-piston callipers with cornering ABS as standard equipment

 Rear Brake

 245mm disc, 2-piston calliper ABS as standard equipment
 245mm disc, 2-piston caliper with cornering ABS as standard equipment
 245mm disc, 2-piston caliper with cornering ABS as standard equipment
Transmission:
 

Category

 Ducati Panigale (1199)

 Ducati Panigale (1299)

 Ducati Panigale (1299 S)

 Transmission

 Manual
 Manual
 Manual

 No. of Gears

 6 with DQS Ducati Quick Shift
 6 speed with DQS Ducati Quick Shift up/down
 6 speed with DQS Ducati Quick Shift up/down

 Clutch

 Slipper and self-servo wet multi-plate clutch with hydraulic control
 Slipper and self-servo wet multi-plate clutch with hydraulic control
 Slipper and self-servo wet multi-plate clutch with hydraulic control