Ellen Pompeo Biography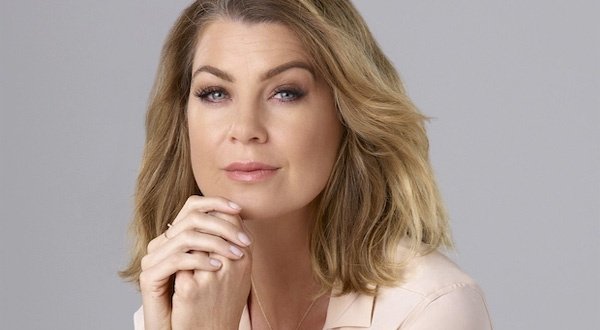 Ellen Pompeo, born as Ellen Kathleen Pompeo, is an America based actress, director, and producer. The actress is enlisted in the list of the highest paid television actors as she has signed $20 million yearly contract with American Broadcasting Company in 2018. Pompeo is famous for portraying Dr. Meredith Grey in ABC's television series Grey's Anatomy since 2005. Besides, the actress has also appeared in various films like In the Weeds (2000), Moonlight Mile (2002), Old School (2003), etc. Besides, she has also made appearance in television series like Strangers with Candy (1999), Get Real (2000), Friends (2004), etc. The films and television series she has acted in have provided her with a net worth of $33 million U.S. dollars.
Ellen Pompeo was born on 10th November, 1969 in Everett, Massachusetts to Joseph E. Pompeo and Kathleen B. Pompeo. When she was of five, her mother died because of overdose of painkiller. Soon after, her father did second marriage, and died on September 1, 2012. Pompeo has three sisters and two brothers.
Career Debut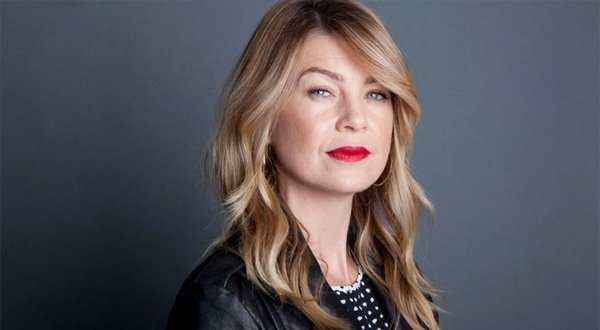 Ellen Pompeo migrated to New York City in 1995 along with her then-boyfriend Andrew Rosenthal. Subsequently, Pompeo kicked off her career as a model and started appearing in commercials of Citibank and L'Oreal. Pompeo did her acting debut through a short film, Do You Have the Time in 1995. However, she had a small role in the short film. Later in 1996, the actress did the portrayal of Jenna Weber in an episode of Law & Order entitled "Savior".
In the year 1999, Ellen Pompeo appeared as Human Resources Woman in a short film, 8 ½ x 11. The same year, she made her movie debut through film Coming Soon. Nevertheless, she was seen in a small role of an Upset girl in the particular film. Subsequently in 2000, the actress acted as Beth in a short film Eventual Wife. Besides, she played the role of Martha and Stacy in films, In the Weeds and Mambo Café. In the same year, she portrayed Nina Adler in an episode of Get Real entitled "History Lessons".
Subsequently, Ellen Pompeo made guest appearances in television series like The Job and Strong Medicine in 2001. Ellen Pompeo then appeared in two movies in year 2002. She played the role of Bertie Knox in film Moonlight Mile and Marci in Catch Me If You Can. Eventually, Ellen starred as Nicole in film Old School and Karen Page in Mark Steven Johnson's film Daredevil. Besides, she played the role of Flynn in Undermind, directed by Nevil Dwek. She earned good sum of money through these films which helped her in the increment of her net worth.
Ellen
Works from 2004 to Present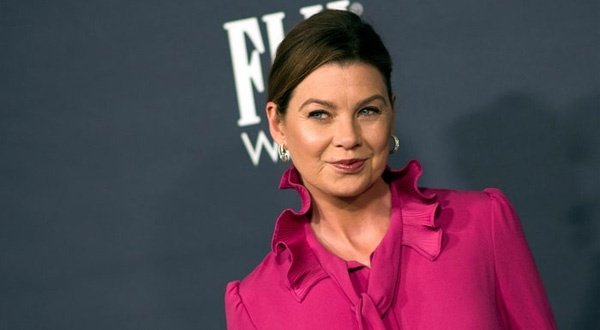 Pompeo, in 2004, starred as Veronica in a short film, Nobody's Perfect. Besides, she played the role of Sandra Walker in film Art Heist. In the same year, she appeared as Missy Goldberg in an episode of Friends entitled "The One Where the Stripper Cries". Later in 2005, Ellen played the role of Phoebe Elgin in film Life of the Party. In year 2015, she had a guest role in a TV series Repeat After Me, and voiced Willow in Doc McStuffins in year 2017. Further, she appeared as Dr. Meredith Grey in Station 19. All these films and television series helped the actress to raise her net worth.
Moreover, Ellen Pompeo has been playing the role of Dr. Meredith Grey in ABC's television series Grey's Anatomy since 2005. She also started working as director from 2017, and producer from 2018.
Net Worth
Despite, Ellen Pompeo is mostly seen and renowned as a television actress, her net worth is not less than any movie actress. The net worth of this actress is estimated to be around $33 million U.S. dollars. Besides, the actress has also signed a contract with ABC which pays her $28 million per year. Moreover, the actress had earned $200,000 per episode of Grey's Anatomy between the years 2004 to 2008. Eventually, the channel raised her salary to $275,000 in 2009/10. As of 2012, the salary rose to $350,000 which increased her net worth to $9 million. She also drives a Range Rover.
In the year 2015, Forbes enlisted her in the fourth rank in the list of highest paid TV actresses.
Must Know Facts about Ellen Pompeo
Real Name: Ellen Kathleen Pompeo
Date of Birth: 10th November, 1969
Profession: Actress, Director, and Producer
Height: 5′ 7″
Husband: Chris Ivery (m. 2007)
Children: 3
Instagram: 4.6M Followers in Instagram
Twitter: 1.49M Followers in Twitter
Net Worth: $33 Million