How Much is Emily VanCamp's Net Worth?

Who is Emily VanCamp?
Emily Irene VanCamp, known professionally as Emily VanCamp is a Canadian actress whose net worth is around $4.6 million dollars. She has been famous for playing the roles of Amy Abbott in WB's television series Everwood, Rebecca Harper in ABC's family drama Brothers & Sisters, and Sharon Carter / Agent 13 in Captain America: The Winter Soldier and its sequel, Captain America: Civil War.
Emily VanCamp was born on 12th May, 1986 in Port Perry, Ontario to Robert VanCamp, an animal nutritionist and Cindy. She was born in an English and French speaking family and can fluently speak both languages. She also has three sisters, Katie, Alison and Molly. At the age of 3, she started learning dance, and took training at Montreal when she was of 11. At 12, she joined Ecole superieure de ballet du Quebec, the training program of Les Grands Ballets Canadiens.
Starting Days
Emily made her acting debut as the lead character, Jackie Bouvier in a TV film Jackie Bouvier Kennedy Onassis in year 2000. The same year, she portrayed Peggy Gregory in YTV (Canada) and Nickelodeon (USA) television series Are You Afraid of the Dark? and Becky Sue Drummond in an episode of Radio Active.
In the year 2001, Emily was seen in her first movie as Allison Moller in Lea Pool's Lost and Delirious. Besides, she was seen as Kirstin Caine in All Souls's episode "Spineless" and Johanna Wilson in TV miniseries Dice that particular year. Following the year, she portrayed Connie Bob Rafelson directed film No Good Deed and played as Alana in Redeemer. She also did the portrayal of lead character Sam Dolan in WB's Glory Days and Amy Abbott in WB's drama Everwood. These two acts contributed in her net worth.
Her Work from 2004 to present
Emily, subsequently, starred as Jen Tyler in 2004 film, A Different Loyalty which was directed by Marek Kanievska. She later played the role of Emily in a short film, Rings and Emily in Hideo Nakata's horror film The Ring Two. In 2007, she was cast as lead character Kathleen McKay in Brad Gann's Black Irish. The same year, she played the character, Charlotte in an episode of Law & Order: Special Victims Unit named "Dependent" and portrayed Rebecca Harper in Brothers & Sisters from Season 1 to Season 4.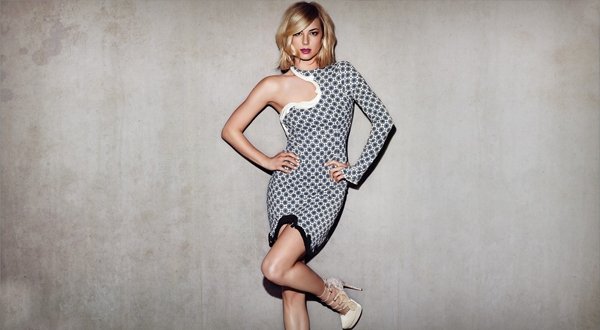 VanCamp then appeared in different movies as Kate in Carriers (2009), Emily Harris in Norman (2010) and Stacey Bess in Beyond the Blackboard (2011). She had also played as Esther in TV miniseries Ben Hur (2010) and Stacey Bess Beyond the Blackboard (TV series version). She was also seen as Emily Thorne / Amanda Clarke in ABC's series Revenge. She played the role for 4 years and 89 episodes and is the main income that contributed in her net worth.
In the year 2014, she portrayed the role of Sharon Carter in Anthony Russo's and Joe Russo's superhero film, Captain America: The Winter Soldier. Following the year, she played as Alice Harvey in film, The Girl in the Book. In 2016, Emily reprised the role of Sharon Carter in Captain America: The Winter Soldier's sequel, Captain America: Civil War and was seen as Emily Price in Boundaries.
Emily, currently has been playing as Nicolette Fox's TV series The Resident and has a net worth of $4.6 million US dollars. She also owns a luxurious house at Hollywood Hills that worth $1.5 million, and drives Range Rover Sport.
Must Know Facts about Emily VanCamp
Real Name: Emily Irene VanCamp
Date of Birth: 12th May, 1986
Profession: Actress
Height: 5′ 8″
Instagram: 374.4K Followers in Instagram
Twitter: 557K Followers in Twitter
Net Worth: $4.6 Million