September 12, 1986Who is Emmy Rossum?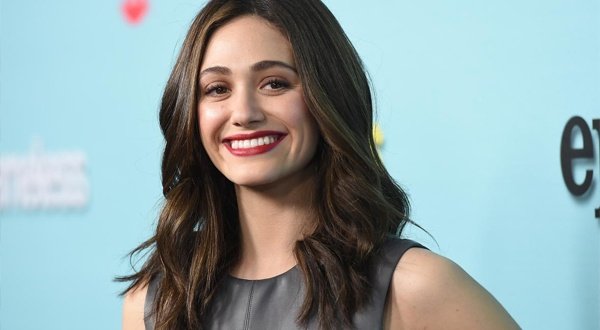 Emmanuelle Grey Rossum, better known as Emmy Rossum, is an America based actress, singer and songwriter. This beautiful actress is recognized for playing the role of Fiona Gallagher in Showtime's television series Shameless. Besides, the actress has worked in various films like Songcatcher, An American Rhapsody, and Passionada. Her works in movies like Mystic River, The Day After Tomorrow, The Phantom of the Opera have helped her to gain wide attention of the public.
Emmy Rossum was born on September 12, 1986 in Manhattan, New York. Her mother Cheryl Rossum was a corporate photographer. The actress's mother split up with her father when she was pregnant. Rossum completed her schooling from Spence School, nevertheless left it to focus in acting. Later, she completed her high school from online course provided by Stanford University's Education Program for Gifted Youth. Subsequently, she studied history, French, and philosophy from Columbia University.
Career Debut
Emmy made her professional acting debut as Abigail Williams in CBS's television soap opera As the World Turns in 1997. Besides, she appeared as Alison Martin in Law & Order's episode "Ritual" in the same year. Later in 1998, the actress portrayed Young Sarah in a miniseries A Will of Their Own and also was seen as Lily in a TV film Only Love the same year.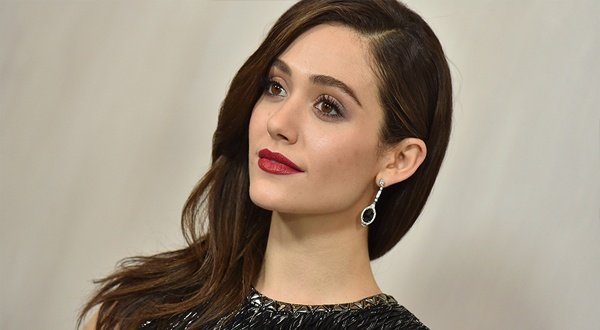 In the year 1999, Emmy Rossum made her movie debut as Claire Addison in Rod Daniel's film Genius. In the same year, she played as Caroline Beels in a TV film Snoops. Subsequently in 2000, the actress appeared as Deladis Slocumb in film Songcatcher. Besides, she had a minor role of a Young girl in It Had Be You. Later in 2001, Emmy starred as Sheila-age 15 and Nicky Tent / Jenny Thomas in films An American Rhapsody and Happy Now respectively. Further, she appeared as Allison Ellison in an episode of The Practice entitled "The Candidate". These works helped her to increase her net worth.
Emmy Rossum, in 2002, starred as Vicky Amonte in Dan Ireland's film Passionada. The following year, Emmy appeared in two films; Nola and Mystic River. Later in 2004, the actress played the role of Laura Chapman in film The Day After Tomorrow and Christine Daae in The Phantom of the Opera. In year 2006, she did the portrayal of Jennifer Ramsey in Poseidon. Then in 2009, the actress starred as Bulma in Dragonball Evolution and Alexa Walker in Dare. She earned good sum of money through the films which helped her to increase her net worth.
Works from 2011 to Present and Net Worth
In the year 2011, Emmy Rossum appeared as Christina Perasso in film Inside directed by D. J. Caruso. Emmy then played the role of Ridley Duchannes in film Beautiful Creatures in 2013. Later in 2014, she portrayed Maggie in Before I Disappear and Kimberly in Comet. Besides, she played Bec in You're Not You. Further, the actress currently is playing the role of lead character Fiona Gallagher in Showtime's television series Shameless. The series too is the current source of her income.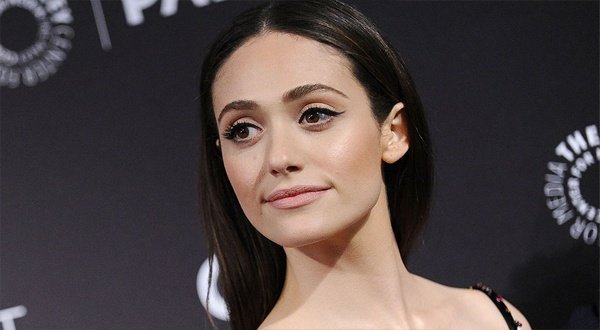 Emmy Rossum will soon be seen in two new upcoming films; A Futile and Stupid Gesture, and Hard Power.
The talented actress Emmy Rossum is an owner of net worth of $14 million U.S. dollars. The net worth has been earned through the films and television series she has worked in. Besides acting, she is also an singer who had sold two albums. The actress was also paid with a good salary by film Phantom of the Opera.
Must Know Facts about Emmy Rossum
Real Name: Emmanuelle Grey Rossum
Date of Birth: September 12, 1986
Profession: Actress and Singer
Height: 5′ 8″
Husband: Justin Siegel (m. 2008; div. 2010), Sam Esmail (m. 2017)
Facebook: 1.2M Fans in Facebook
Instagram: 2.9M Followers in Instagram
Twitter: 860K Followers in Twitter
Net Worth: $14 Million