Floyd Mayweather Net Worth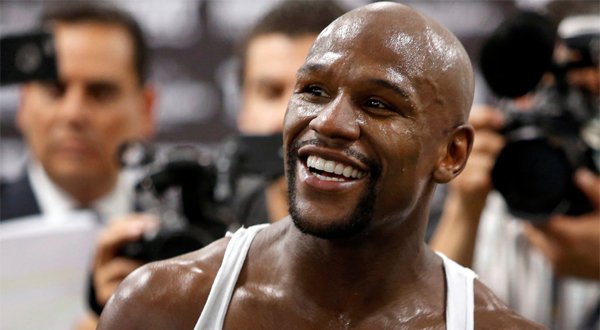 Floyd Joy Mayweather is an American retired professional boxer who was born on February 24, 1977. Popular for wining several titles like world titles, lineal championship and weight classes' titles, he got retired from the boxing in 2015. Inside the ring he has been known for unprecedented mix of speed, power and natural instincts. The combination of these skills had made him to win six boxing championship in five different weight classes: "Super Featherweight", "LightWeight", "Junior Welterweight", "Welterweight twice" and "Super Welterweight". The record of his professional boxing is 48 wins and 0 wins. Among the 48 wins, 26 were from knock out. It is stated that Mayweather is the highest paid athlete in the world as he earns $80 million to $150 million in a year. According to recent update, the estimated net worth of professional boxer Floyd Mayweather is $650 million.
Mayweather has been ranked as the world's highest paid athlete by business magazine Forbes for four consecutive years since 2012. In between 2014 and 2015, it has been published in Forbes magazine that the estimated earnings of Mayweather was $300 million. He had started his professional boxing career in 1996 October 11 against fellow newcomer Roberto Apodaca. His opponent was knocked out in round two. Before being professional fighter, he had lost several fights including at 1996 Atlanta Olympics. In the boxing game held in Atlanta Olympics, he was a bronze medalist. After starting his career as a professional boxer, he has his reputation increasing through the unbeaten game and his financial condition too. For the 10 years of his first professional career, he was under the deal of Top Rank. In order to free himself from the contract. He paid $750,000 to Top Rank Contract and started managing his own fights. The decision of making himself free from the contract was the best decision he ever made. In the next fight he made, with Carlos Baldomir, he earned a career record of $8 million. In the same following year, he won the fight with his opponent six division champion Oscar De La Hoya. With the win of the game, he earned $25 million and the game was the first of the 10 straight fights which made him to earn an amount of $25 million. After this, the money kept increasing in his net worth.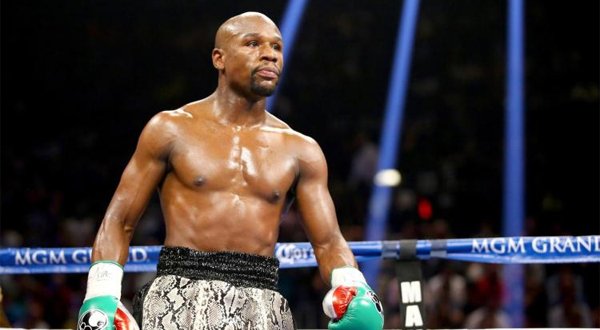 Apart from fighting in the ring, he has founded own company as "Mayweather Promotion". In his company, there are other 12 fighters and is the highest earning company in boxing. For his huge net worth, beside from his boxing career and his company, he has participated in other various activities. He has appeared in TV Show "Dancing with the Stars" in 2007, where he met billionaire entrepreneur Mark Cuban. In 2008, he had also appeared in World Wrestling Entertainment (WWE). His appearance in the WWE earned him about $20 million. It is specified that per fight Floyd Mayweather earns around $32 million at least.
About the property he owns, he resides in 22,000 sq. foot mansion having five bedrooms, seven bath room in Southern Highlands Golf Club in Nevada. He also owns a boxing gym called "Mayweather Boxing Club" which is located in Chinatown Plaza in Las Vegas. The winner of the six boxing championship in five different weight classes has been retired already in 2015. After being retired also, he makes a lot of money outside of the ring. Currently with a net worth of $400 million, he has been one of the highest athlete paid in the world.
Things to know about Floyd Mayweather
Full Name: Floyd Joy Mayweather Jr.
Date of Birth: 24th February, 1977
Floyd Mayweather in Facebook: 13M Fans on Facebook
Floyd Mayweather in Twitter: 7.87M Followers on Twitter
Floyd Mayweather in Instagram: 19.5M Followers on Instagram
Floyd Mayweather Net Worth:  $400 Million