Gillian Anderson Net Worth
Who's Gillian Anderson?
Gillian Anderson, born as Gillian Leigh Anderson, is an American-British actress, activist and writer who owns the net worth of $40 million. The actress is famous for playing the role of FBI Special Agent Dana Scully in Fox's TV series The X-Files. Her other prominent roles include Lily Bart in film The House of Mirth, DSI Stella Gibson in BBC's The Fall.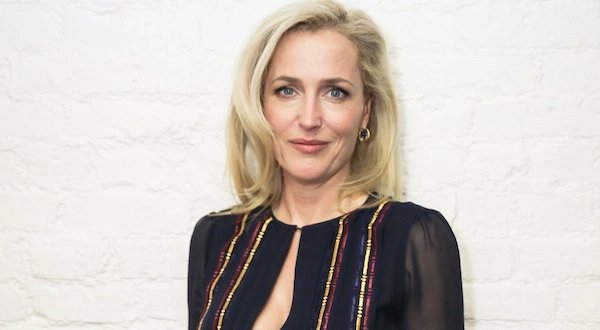 Gillian was born on 9th August, 1968 in Chicago, Illinois. Her father, Edward "Ed" Anderson III was an owner of film post-production company and her mother, Rosemary "Poise" Alyce was a computer analyst. Her family lived at Puerto Rico for 15 months and left for London so that Ed could join London Film School. During her young age, she grew interest in marine biology but soon started showing interest in acting.
Career Debut
Gillian Anderson made her acting debut through a short film named Three at Once in year 1986. In 1988, she appeared in another short film, A Matter of Choice. The following year, the ac tress did her first lead role of April Cavanaugh in L.A. Puopolo's s film The Turning. Later in 1993, she appeared as Rachel in an episode of Class of '96 titled "The Accused". She then voiced Agent Scully in Eek! the Cats's episode "Eek Space 9".
In the year 1996, Gillian worked in five projects. She provided her voice for Data Scully in ReBoot's episode "Trust No One". Besides, she narrated two documentary movies; Why Plane Goes Down, and Spies Above. Further, she also worked as a narrator in Future Fantastic, documentary television series. These works helped her to earn healthy amount of money which increased her net worth. Moreover, the actress appeared as herself in The Hollywood Squares from 1996 to 2002.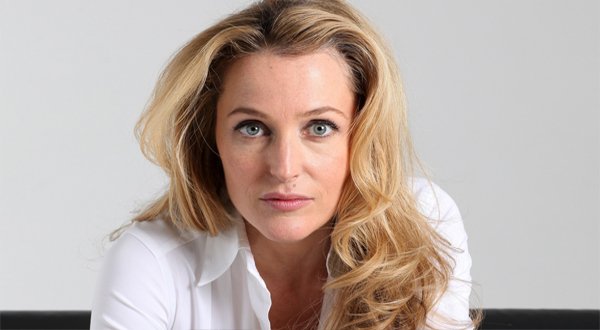 Subsequently in year 1997, Gillian starred as Brenda in film Chicago Cab. The same year, she lent her voice for Agent Sully in an episode of The Simpsons titled "The Springfield Files". In 1998, she played the role of main character FBI Special Agent Dana Scully in Rob Bowman's film The X-Files. Besides, she appeared as Loretta Lee in The Mighty and Meredith in Playing By Heart. She earned a good sum of money from these films which helped her to increase her net worth.
Works from 1999 to Present
Gillian, in 1999, worked as a voice actress and voiced Moro in the English version of Princess Mononoke. Besides, she provided her voice Jenny in an episode of Frasier entitled "Dr. Nora" and narrated Harsh Realm. In year 2000, she played the role of main character Lily Bart in film The House of Mirth. The film helped to gain attention of the public and also helped to increase her net worth.
Later in 2005, Gillian Anderson worked in two films. She portrayed Kate Morrison in The Mighty Celt and appeared as herself in A Cock and Bull Story. Besides, she acted as Lady Dedlock for 14 episodes of BBC One's TV series Bleak House. Likewise, the actress worked in many films like The Last King of Scotland (2006), Straightheads (2007), The X-Files: I want to Believe (2008), Boogie Woogie (2009), Sister (2012), Mr. Morgan's Last Love (2013), Sold (2014), etc.. All these movies contributed in her net worth.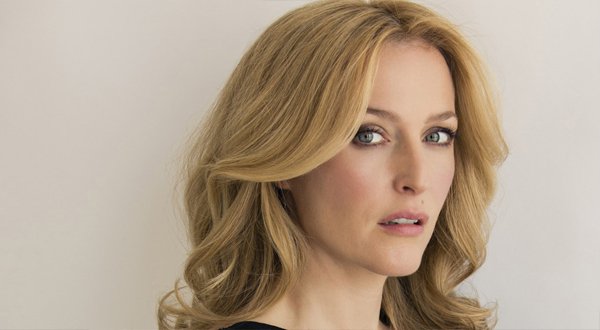 In 2017, Gillian Anderson starred as Edwina Mountbatten in Gurinder Chadha's film Viceroy's House. Besides, she portrayed the role of Magda West in Crooked House. The actress will soon appear in a new film The Spy Who Dumped Me. Further, she has been portraying the role of FBI Special Agent Dana Scully in Fox's television program The X-Files since 1993 and is the main source of her income.
Net Worth
Gillian Anderson is a talented actress who has acted in many movies and TV series. The actress has successfully earned the net worth of $40 million U.S. dollars. Her current source of income is The X-Files. Talking about her personal life, the actress got married to Julian Ozanne in 2004, yet the couple separated in 2006.
Must Know Facts about Gillian Anderson
Real Name: Gillian Leigh Anderson
Date of Birth: 9th August, 1968
Profession: Actress, Activist and Writer
Height: 5′ 3″
Husband(s): Clyde Klotz (m. 1994; div. 1997), Julian Ozanne (m. 2004; div. 2006)
Children: 3
Facebook: 454K Fans in Facebook
Instagram: 228K Followers in Instagram
Twitter: 625K Followers in Twitter
Net Worth: $40 Million