Haribansha to produce Mr Shremaan Nepal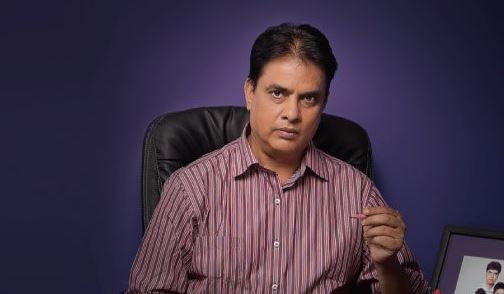 After a long gap, Haribansha Acharya is all set to return to production assignment. He has decided the name Mr. Shreeman Nepal for the movie which will go on the floor from Baishakh. But the director Ujjwal Ghimire is of the opinion that the name doesn't quite goes along with the dynamic and changeable time so has not given nod to the name.
According to source Haribansha will produce the move in collaboration with Digital Cinema Nepal (DCN). Haribansha Acharya who is returning to film production after hiatus of a decade and also penning the script, is adamant that the title is suitable for the script thus has already finalized it from his side.
The movie is said to be fusion of comedy and politics and is scheduled for release on the upcoming Dashain of next year. Haribansha who was not seen for long time in Nepali cinema, last appeared in Haansi Deu Ek Phera with his partner Madan krishna Shrestha.