Who is Heather Graham?
Heather Joan Graham, known with her professional name Heather Graham is an America-based actress. The actress made her movie debut through film License to Drive (1988), yet came into prominence after playing the role of Nadine in film Drugstore Cowboy in 1989. Besides, she has appeared in various films like Committed (2000), Say It Isn't So (2001), The Hangover (2009) and its sequel, The Hangover Part III.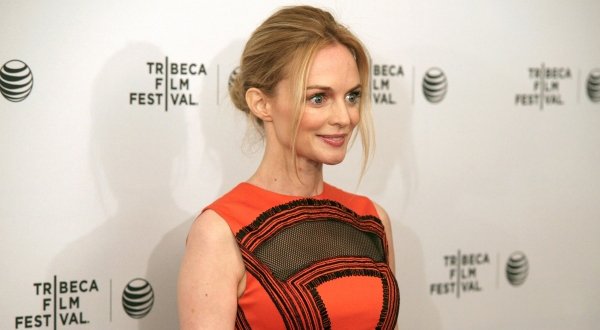 Graham was born on January 29, 1970 in Milwuakee, Wisconsin to father, James Graham, a former FBI agent and mother Joan, a teacher. The actress has also a younger sister, Aimee Graham who is also an actress. At the age of 9, she moved to Agoura Hills along with her family. After completion of high school, Heather attended at and studied English for 2 years. However, she dropped out in order to pursue career in acting.
Career Debut
Heather Graham made her acting debut through film Mrs. Soffel in 1984, however, she had an uncredited role in the film. The following year, Graham appeared as Dorrie Ryder in a television film, Student Exchange. Later in the year 1988, she got her first credited role of Mercedes Lane in film License to Drive. Besides, she had a small role of Young Mary Ann Benedict in film Twins. In 1989, Heather did the portrayal of main character Nadine in Gus Van Sant's film Drugstore Cowboy. The film helped her to gain the wide attention of public and also helped her to increase her net worth.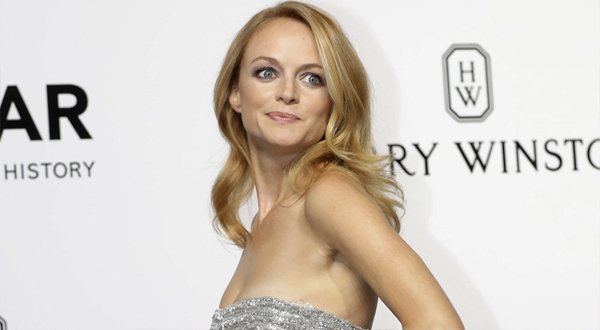 In the year 1990, Heather starred as Bridget in film I Love You Death. Later, she played the roles of Kimberly and Sara Benedict in films Guilty as Charged and Shout in year 1991. Besides, she portrayed Annie Blackburn for six episodes in ABC's TV series Twin Peaks. Graham than appeared as Annie Blackburn in Twin Peaks: Fire Walk with Me, a movie based in TV series, Twin Peak in 1992. Further, she did the portrayal of Emily Forrester in film Diggstown.
Subsequently, Heather Graham made appearances in various movies like The Ballad of Little Joe (1993), Even Cowgirls Get the Blues (1993), Mrs. Parker and the Vicious Circle (1994), Swingers (1996), Entertaining Angels: The Dorothy Day Story (1996), Nowhere (1997), Boogie Nights (1997), Lost in Space (1998), Austin Powers: The Spy Who Shagged Me (1999), etc. Likewise, the actress appeared in television series like Fallen Angels (1995), The Outer Limits (1996), Fantasy Island (1998), etc. All these films and television series too helped her to increase her net worth.
Works from 2000 to Present and Net Worth
In year 2000, Heather appeared as the lead character Joline in Lisa Krueger's film Committed. Likewise, the actress appeared in three films Say It Isn't So, Sidewalks of New York, and From Hell in year 2001. Later in 2002, Heather Graham starred in two films; Killing Me Softly and The Guru. Likewise, the actress worked in various films like Hope Springs (2003), Blessed (2004), Cake (2005), Bobby (2006), Gray Matters (2006), Miss Conception (2008), Boogie Woogie (2009), Father of Invention (2010), etc. These movies too contributed in the increment of her net worth.
Recently in the year 2017, Heather Graham starred as Dorothy in film Last Rampage, directed by Dwight H. Little. She too will appear as Honey in her new upcoming film, Half Magic.
Heather Graham is a talented actress who was worked in various films. All of her works have helped her to earn the net worth of $27 million U.S. dollars. She has also worked as a model for Garnier which is helping her to add her net worth. Besides, the actress owns a luxurious apartment at Manhattan and a house at Los Angeles.
Must Know Facts about Heather Graham
Real Name: Heather Joan Graham
Date of Birth: January 29, 1970
Profession: Actress
Height: 5′ 8″
Facebook: 30K Fans in Facebook
Instagram: 110.3K Followers in Instagram
Twitter: 64.6K Followers in Twitter
Net Worth: $27 Million