Hindi Movie Dishkiyaoon Pre Release Review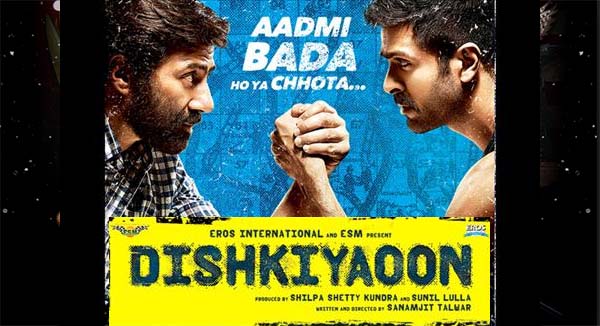 The upcoming Bollywood movie, "Dishkiyaoon" stars with the actors like Harman Baweja, Sunny Deol and Ayesha Khanna. The movie is directed by Sanamjit Sarkar Talwar. The movie is the directorial debut of the director, Talwar as the movie highlights on the story of the desperate youngster who is keen to take on the mafia world. The story is conceptualized on the mafia's world that has brought much terror in the world. The story moves around the actor, Harman Baweja (Viky) who has lost his mother. He is lonely in the world and shown to be uncared his father due to which he enters to the world of mafia. Later he turns into gangster as he meets Lakwa (Sunny Deol).
Official Trailer of Hindi Movie Dishkiyaoon

In the mid of the movie, Viky seems to be ruling all the underworld mafia groups. He finds his lady love in form of Actress, Ayesha Khanna with who he wants to live his life. But Viky's life is trapped in the dual life of mafia which seems to be very dangerous for him. Every character is shown to be very arrogant. The plot of the movie is filled with many bullets but it evens seems that the movie is failed to show its target. The movie is produced by Shilpa Shetty and Raj Kundra. Dishkiyaoon is set to release on 28th March 2014.
Tu Mere Type Ka Nahi Hai ft.Harman Baweja and Shilpa Shetty Kundra