Hostel Returns Audio Songs Jukebox Released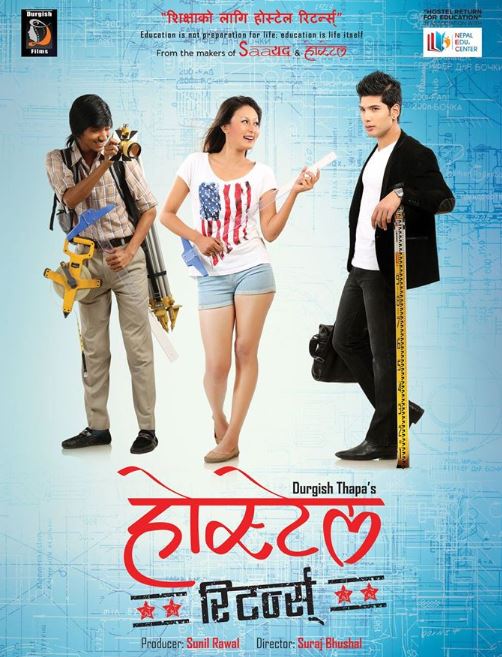 All the audio songs has been released from the movie Hostel Returns which is about to hit theaters from 25th of Baisakh of upcoming year. Producer Sunil Rawal is confident that the audio songs will become hit. The movie was directed by Suraj Bhushal and produced by Sunil Rawal and made under the banner of Durgish films.
Producer Rawal said that he is confident about success of all the songs because the movie is based on the stories of youth generation and engineering studying students and also music has been composed with some newness and variance. The release songs are all teenage centred and of pop genre. Songs like Drink drank drunk, Babu ta bannu, Musukka hasney, Aadhi aadhi tukra, Pheri aauxa, Turururu are present in the movie.
Producer Rawal who is still in the process of promoting the movie said that within few days video of song Musukka hasney will be published. And soon after that they are planning to start-off vigorous promotion of movie. Sunil Rawal who had given block-bluster movies continuously said that he will leave no effort to turn his new filmy project into block-bluster too. In the hostel returns Susil Shrestha, Sashi Shrestha, Najir Hussein, Sudham Shikey, Abhaya Baral, Swastima Khadka are playing main characters. In the movie music was composed by Swapnil Acharya and shot by Hari Humagain. Actions and dances scenes were directed by Asta Maharjan and Govinda Rai respectively for the film. The script of the movie was written by director Suresh Bhusal and Santosh Lamsal.