Jaanisaar Review and Box Office Collections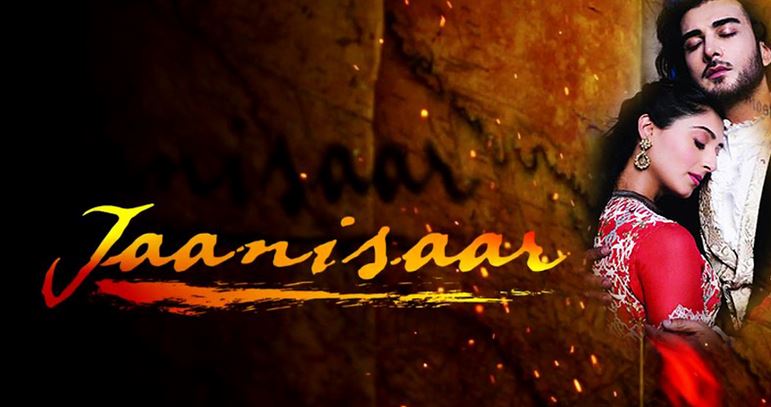 Bollywood has always witnessed a successful trend for period films like "Mughal-E-Azam", "Razia Sultan" and "Jodha Akbar". One of the latest launches in the industries is "Jaanisar", which was released on 7th August, 2015. The film is made in romance genre and stars Imran Abbas, Pernia Qureshi, Muzaffar Ali and Dalip Tahil in the main star cast. It has been directed by Muzaffar Ali. It is set in the period of British Raj of the 1800s.
The Plot
"Jaanisaar" narrates a pre independence love story set in the royal city of Lucknow, where a young London retuned monarch Raja Ameer (Imran Abbas) falls in love with a courtesan called Noor (Pernia Qureshi). The two enter a benevolent relationship which blossoms despite their status differences. The film takes an abrupt turn when Ameer is deeply affected by the atrocities of the British and decides to become a revolutionary. The story proceeds to throw light on the divide and rule policy of the British and to the extent they went to harass the Indians. They have even shown the British deciding to have all the courtesans examined for sex related diseases. The revolt of 1857 has been highlighted by "Jaanisaar", but it is the love story which occupies the forefront.
The Performances
The film lacks on every front, story, acting, direction, music and everything else you can imagine. Imran Abbas seems mediocre as a foreign returned province, but the worst of them all is Pernia, who exhibits no expression throughout the movie. It is not only her acting which makes her weakest point but she dances shabbily too, inducing laughter at places. Even a fine actor like Dalip Tahil has been wasted due to lack of grip in the story. It will not be wrong to say that Muzaffar Ali is the weakest link of "Jaanisaar". He has failed as miserably behind the camera as in front of it. He has also contributed to the music of the movie and has failed on that front too, as the melodies have nothing to impress. The film is nothing short of torture for the audience and they will wait for it to end.
Box Office Collection
The movie "Jaanisaar" has totally bombed on the box office, making a miserable collection of only 2 crore on the first two days of its release, with no better trends in the future. There is no one else to blame that the movie makers of "Jaanisaar" as it has nothing to pull the crowds.