Janmabhumi poster released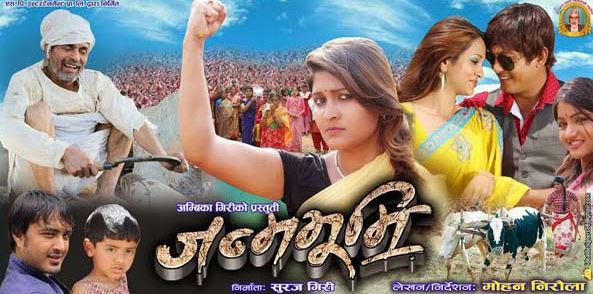 Well known TV serial writer, actor and director Mohan Niraula has directed Nepali movie "Janmabhumi". The official poster of the movie was released recently.
The movie is based on patriotic love starring Nishma Ghimire, Anu Shah, Binod Shrestha, Jebika Karki, Agrim Giri, Om Pratik, Keshav Bhattarai including child actor Saugat Bista.
The movie "Janmabhumi" is filmed by Yubaraj Rai with the choreography by Shankar BC. The movie is scheduled to release on 11th Baisakh 2072.