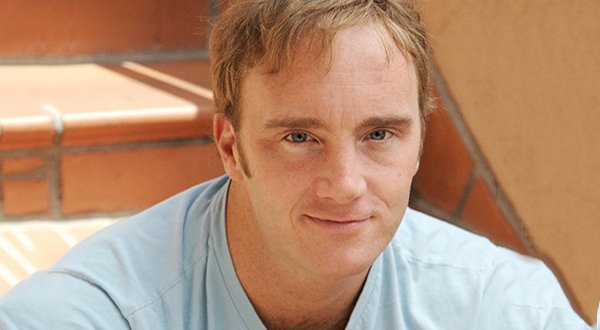 Jay Mohr, born as Jon Ferguson Mohr is a renowned American actor, comedian and a radio host. He has become famous for his notable roles like Professor Rick Payne in Ghost Whisperer (2006-2008), main role in CBS sitcom Gary Unmarried (2008-2010), and other roles. He has been hosting his own podcast Mohr Stories on the SModcast Network and has hosted Jay Mohr Sports. Jay was born on 23rd August, 1970 in Verona, New Jersey, United States to Iva Jean, a nurse and his father, Jon Wood Mohr was a marketing executive and also has two sisters, Julia and Virginia.
Jay started his career as a featured player in Saturday Night Live! for the season of 1993-94 and 1994-95. He has also his biography book, Gasping for Airtime: Two Years in the Trenches of Saturday Night Live which contains the ups and downs of his life and all those things he had to suffer through. Mohr was later seen in the as Wayne, Jeff Foxworthy's brother in The Jeff Foxworthy Show's first season. In 1996, Mohr got his first leading role as Bob Sugar in Jerry Maguire. Following the year, he was casted in Picture Perfect. After 2 years, he appeared as Peter Dragon, a corrupt film producer in a television series, Action. He also provided his voice for Beyond the Glory. Beside TV series, Mohr featured in various movies like Suicide Kings, Are We There Yet?, Small Soldiers, Go, Pay It Forward, and The Groomsmen. Michael Eisner had also offered to host a late night talk show but he rejected it.
In the year, 2003 and 2004, Mohr created a reality show titled Last Comic Standing which was hosted by himself and also was an executive producer of the show. The show was aired on NBC. The show came to an end because of poor ratings, and when the show started its fourth season, Mohr didn't host the show. Later the show was taken over by Anthony Clark. However, he gave a performance as a guest in the finale of the Last Comic Standing 4.
In the year 2005, Mohr appeared him a TV series Ghost Whisperer which made him popular. Later, he was seen in a 2003rd episode of the sitcom Scrubs titled "My Own Private Practice Guy". He also got featured in three episodes of The West Wing as Taylor Reid. His stand-ups were also featured in Comedy Central's Shorties Watchin' Shorties.
Besides, Mohr many times got featured as a guest host in The Rim Rome Show. In the year 2013, he replaced Rome on Fox Sports Radio and since then he has been hosting Jay Mohr Sports which is aired from 12 to 3 pm (ET). He also hosts his own podcast "Mohr Stories".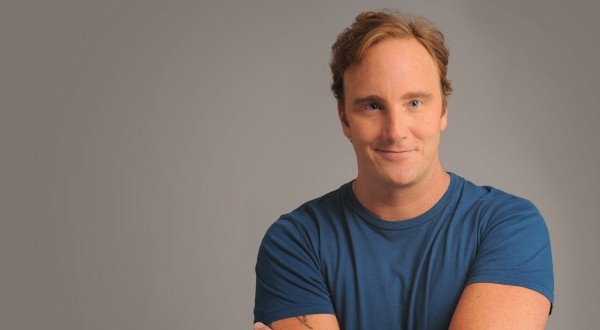 Beside podcasting and appearing in TV series, Mohr has player many movies like Playing by Heart, 200 Cigarettes, Cherry Falls, Speaking of Sex, King's Ransom, Seeing Other People, Even Money, Go, etc. He has also lent his voice for some fictional characters like Ned from movie Alpine Stars and Paulie from Paulie. He also contributed his voice in a renowned animated show The Simpson. All these works in movies, TV series had made him a successful artist having net worth of $6.5 million.
Must Know Facts about Jay Mohr
Real Name: Jon Feguson Mohr
Date of  Birth: 23rd August, 1970
Profession: Actor, Stand-up Comedian, Radio Host
Height: 1.75 m
Married: Nicole Chamberlain (Married: 1998; Divorced: 2004)
: Nikki Cox (Married: 2006)
Children: Meredith Daniel Mohr, Jackson Mohr
Facebook: 21K Fans in Facebook
Instagram: 33.4K Followers in Instagram
Twitter: 333K Followers in Twitter
Net Worth: $6.5 Million