Jeevan to go Pokhara with Barsha in search of Satyaa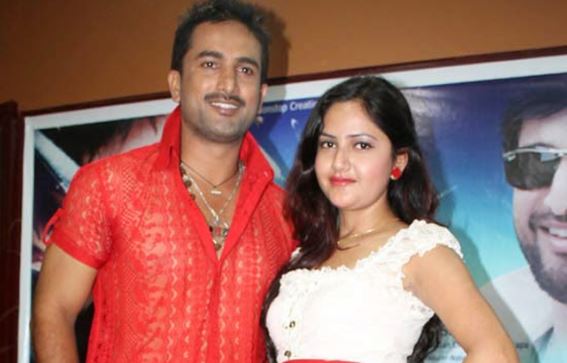 Young director Krishna Pokharel is about to make film Satyaa. Poudel who debuted into film direction with the movie Dhunn, got the chance of wearing directorial cap again even before the release of the first movie and thus is all set to start directing film Satyaa from this new year. Director Poudel said that the movie will be female dominant and fully packed with women actions. Music related works of the movie has been initiated from Sunday in a studio situated in the capital.
In the musical break director Rishi Lamichhane inaugurated the event by breaking coconut. The song titled Man paryo malai was decided to record on Sunday but since singer Rajesh payal Rai was out of capital the job was postponed to Monday. All the songs in the movie will be voiced by Rajesh Payal Rai. The story was scripted by Krishna Acharya while music will be composed by Bikash Chaudhary. Jeevan Luitel and Barsha Siwakoti will act in the film. Although actor Jeevan is currently in America an informal agreement has already been made and as soon as he returns to country a deal will be cut out and shooting will be started soon thereafter. Beside Kathmandu valley the movie will be shot in Pokhara and nearby places.
Budget of the film amounts to 40 lakh and it is going to be produced by media person Raghunath Sapkota and he will also be assisted by a NRN. Sapkota is trying his hand in big cinema for the first time. Satyaa is going to be made under joint collaboration of Tara Sitara production and Celebrity Nepal production.