Jhumke Bulaki by Bimal Baral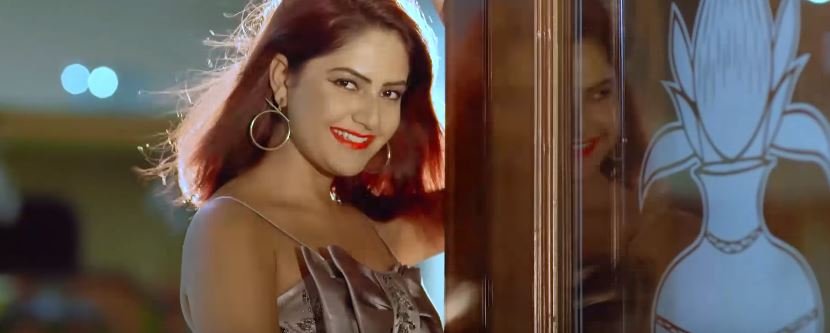 Jhumke Bulaki is a new Nepali romantic pop song from album 'Jhumke Bulaki". The music video features Barsha Siwakoti, Rohani Lama & Bhimphedi Guys. Jhumke Bulaki Nepali song by Bimal Baral (DJ) which is directed by Nirmal Lama. The music video was edited by Anil Kumar Maharjan and was Cinematographed by Gyanendra Sharma.
The lyrics as well as music of this song was composed by Bimal Baral and music video was arranged by Babu Pradhan. The music video features versatile actress Barsha Shiwakoti. Nepali actress and model Barsha Siwakoti has established herself as a successful model in Nepali music video. Jhumke Bulaki music video is a romantic song where we can see the outstanding performance of Barsha Siwakoti with Bhimphedi Guys. The music video is post Production by Undoworld Entertainment. When you once listen this song, I am sure you will keep repeating it.
The music video is released officially online by Undo World Entertainment via Youtube. Hope that you will enjoy this romantic pop song Jhumke Bulaki.
Here is the lyrics for Jhumke Bulaki:
Timi kina ekali tolaki
Sachai hora malae bolaki

Timi kina ekali tolaki
Sachai hora malae bolaki
Kina hola mann dulaki
Kina hola mann dulaki
Bhari liyae diula Jhumke Bulaki
Bhari liyae diula Jhumke Bulaki
Bhari liyae
Bhari liyae diula Jhumke Bulaki….

Jati timi ma saga risauchau
Ali kati maya ni misauchau
Timi saga jati tadha tadha bho
Jhanai hera perati gaadha bho

Jati timi ma saga risauchau
Ali kati maya ni misauchau
Timi saga jati tadha tadha bho
Jhanai hera perati gaadha bho
Kina hola mann dulaki
Kina hola mann dulaki
Bhari liyae diula Jhumke Bulaki
Bhari liyae diula Jhumke Bulaki
Bhari liyae
Bhari liyae diula Jhumke Bulaki….

Na jauna ma dhekhi tarkera
Heri dauna ek choti farkera
Tadha huda mann mero jalaucha
Ekai chin ma maya ni palaucha

Na jauna ma dhekhi tarkera
Heri dauna ek choti farkera
Tadha huda mann mero jalaucha
Ekai chin ma maya ni palaucha
Kina hola mann dulaki
Kina hola mann dulaki
Bhari liyae diula Jhumke Bulaki
Bhari liyae diula Jhumke Bulaki
Bhari liyae
Bhari liyae diula Jhumke Bulaki…