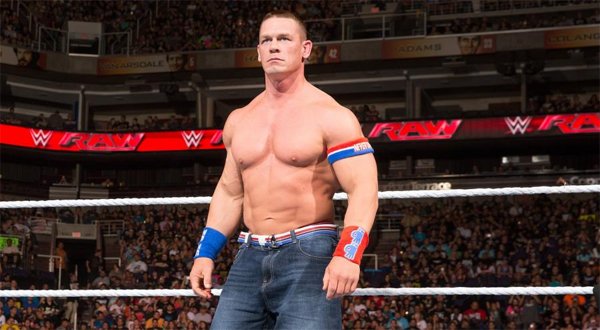 John Felix Anthony Cena, popularly known as John Cena is an American Professional wrestler, rapper and actor. Born on April 23, 1977 in West Newbury, Massachusetts, he graduated from Cushing Academy and attended Springfield College in Springfield, Massachusetts. In his college, he was a NCAA Division III All-American Center on college football team wearing number 54. Before signing his contract in World Wrestling Entertainment (WWE), he started training to become a professional wrestler in 1999 at Ultimate Pro Wrestling. In the wrestling training center, he won OVW Heavyweight Championship and OVW Southern Tag Team Championship.
John Cena has his first debut on WWE television on June 27, 2002 on the episode of SmackDown!. His first opponent was Kurt Angle. He won the match by pinning combination. After the match, he was congratulated by The Undertaker, Rikishi, Faraaq and Billy Kidman. After his successful debut on World Wrestling Entertainment, he hasn't looked back. For more than a decade, he has been one man at the top of the ranks in terms of professional wrestler. He has been 15 time World Championship. After debuting in 2002 in WWE, he has been designated as the franchise player of the company since 2005. Because of this reason, he has been one of the richest wrestler. In the list of richest wrestler, John Cena ranks in fourth position with a total net worth of $35 million after Stone Cold "Steve Austin", Dwayne "The Rock" Johnson and Vince McMahon. It has been reported that Cena earns $5 million per year from wrestling as part of his contract and if nobody shows up to WWW, he will be receiving minimum of $3 million.
Apart from his earnings from WWE, he debuted in movie "The Marine" released on October 13, 2006. In the box office, the movie did the business of altogether $30 million. Similarly, he appeared on second movie entitled "12 Rounds" released in March 27, 2009. In 2010, third movie produced by WWE Studio entitled "Legendary" was released. From all this movie Cena was paid with a good amount of money which helped to subsidize his net worth. Apart from his fights in wrestling ring and action in movies, he is also a moderately successful rap singer and has earned a decent amount of money through that avenue.
Another contributing factor of John Cena's huge net worth comes from endorsements. Endorsement deals of him includes Fruity Pebbles cereals brands for premium US Food Chain Post Cereal and also includes sports beverage YJ Stinger, food giant Subway, Gold's Gym and Gillette. It is estimated that the value of all these endorsement contract is worth of $5 million.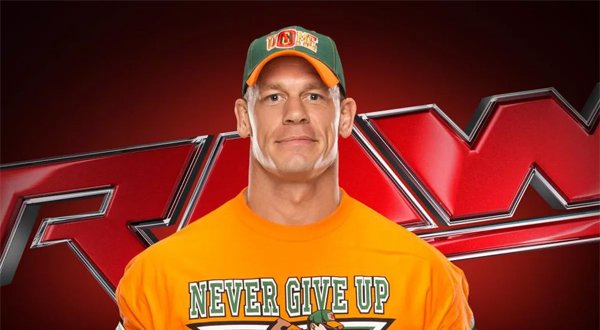 Apart from his total $57 million net worth, he has the large collection of cars in his garage. John Cena is sometimes seen driving vintage cars like 1971 AMC Hornet SC/360. List of other cars in the garage of John Cena includes 1971 Plymouth Road Runner, 1969 COPO Camaro, 2007 Saleen Parnelli Jones Limited Edition Ford Mustang, 2007 Dodge Charger SRT-8 Super Bee, 1970 Plymouth Superbird, 1970 Buick GSXs,Oldsmobile Cutlass Rallye 350 ,1969 AMC AMX, 1971 Pontiac GTO Judge , 2006 Ford GT, 2009 Chevy Corvette ZR1, 1970 Mercury Cougar Eliminator and a 1969 Dodge Daytona. Similarly Cena leads a comfortable lifestyle as he resides in his luxury home in Tampa, Florida. His Florida Home has been his biggest purchase so far which is estimated to be worth of $800,000. His effort on charity work for Make-A-Wish Foundation has added charisma to his net worth.
Things to know about John Cena
Full Name: John Felix Anthony Cena
Date of Birth: 23rd April, 1977
John Cena in Facebook: 45M Fans on Facebook
John Cena in Twitter: 10.5M Followers on Twitter
John Cena in Instagram: 7.8M Followers on Instagram
John Cena Net Worth: $57 Million