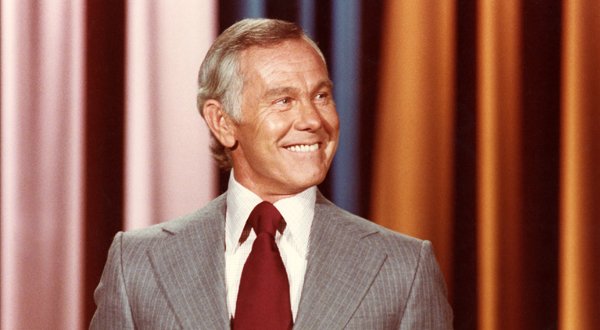 John William "Johnny" Carson was an American television host, comedian, writer and actor, who was best known for his host of "The Tonight Show Starring Johnny Carson" for three decades. As an American talk show host and cultural icon, he had a net worth of $300 million. Born on October 23, 1925 in Corning, Lowa, Carson debuted as "The Great Garson" at the age of 14 and his first salary in the show was $3. After graduation from high school, he had his first encounter will Hollywood with a story as he was arrested and fined $50 for impersonating a midshipman. For his contribution in entertainment industry, he received six Emmy Awards and Governors Award and Peabody Award.
He started his career in 1950 at WOW radio and television in Omaha, Nebraska. After working there, he hosted a morning television program called "The Squirrel's Nest". He also joined CBS-owned Los Angeles television station KNXT. Beside hosting popular show like Carson's Cellar, he also hosted the game show "Earn Your Vacation" and CBS variety show "The Johnny Carson Show". He has also appeared as guest panelist on original "To Tell The Truth" in 1960. In 1962 October 1, he became lucky to have his own named show called "The Tonight Show Starring Johnny Carson". During the peak of the show, he earned $25 million per year which was equal to roughly $40 million in today's dollars. The other reason for his net worth was his comic character. Carson had portrayed the comic character as Art Fern, Carnac the Magnificent, Floyd R. Turbo, Aunt Blabby, El Mouldo and The Maharishi. From all this appearance had paid him with a good amount of money.
Apart from receiving good amount of money from his profession as an actor and TV host, he had several business ventures too, which became his another factor for increasing his net worth. He was a major investor in the DeLorean Motor Company. He was also head of the group of investor who purchased and operated two television station "KVVU-TV" and "KORK-TV". Other successful business venture of Carson includes Johnny Carson Apparel, Inc. From his business ventures, the salary he received help to increased his net worth. At the age of 66, he retired from the show business. His farewell became one of the major media event which made emotional for him, colleagues and the audiences. At the age of 79 on January 23, 2005, he died at Cedars-Sinai Medical Center in Los Angeles because of respiratory failure.
Things to know about Johnny Carson
Full Name: John William Carson
Date of Birth: 23rd October, 1925
Died on: 23rd January, 2005