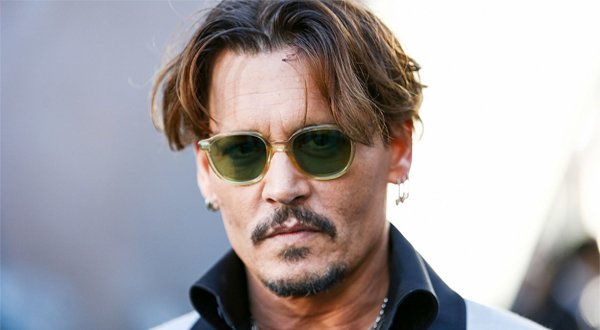 John Christopher "Johnny" Depp II is an American actor, producer and musician, who has a net worth of $400 million. Till date, his many successful movies has grossed more than $3.1 billion in America and $7.6 worldwide at the box office. Born on June 9, 1963 in Owensboro, Kentucky, he dropped out of his school after his parents' divorce. During his childhood, he started playing in various garage bands and on the way of record deal the group split up and Depp had to collaborate with the band called "Rock City Angels". From the Rock City Angels band, they released the album "Young Man's Blues" under the label of Geffen Records. Now with his profession as an actor, his annual salary can reach $100 million.
The first debut appearance of Johnny Depp in the screen was on the Fox television series 21 Jump Street, which was premiered on 1987. From the series he was paid $45,000 per episode, which became the starting amount to increase his net worth. The series made Johnny Depp into a popular teen idol during late 1980s. With his success in the show, he decided to appear in big project movies too. After the big hit in the series, Depp's first major role was in horror movie entitled "A Nightmare on Elm Street". His second movie was "Platoon" which was released in 1986. After that he appeared in other movies including "Cry Baby", "Benny & Joon", "What's Eating Gilbert Grape" and "Arizona Dream". Superstar Johnny Depp is described by the critics as "iconic loners". The major successful movie of Depp was Walt Disney Picture movie "Pirates of the Caribbean: The Curse of the Black Pearl" which was released in 2003. His role as awkward pilot Captain Jack Sparrow was highly praised. From the movie, he earned a total salary of $10 million which became one of the important factor to increase his net worth. His performance as Jack Sparrow earned him an Academy Award nomination, which he followed up with another nominated performance as the author J.M. Barrie in 2004's Finding Neverland. He again got nominated for the Best Actor Golden Globe Award for his appearance as Willy Wonka in 2005's movie "Charlie and the Chocolate Factory". From the respective movie, he earned a total salary of $18 million. Hence, these movies became one of the causative factor to increase his net worth. Similarly he received $20 million from the Pirates of the Caribbean sequel "Dead Man's Chest" in 2006.
Apart from his acting profession, he founded production company called "Infinitum Nihil" to develop the projects where he serves as an actor and producer. Also, he is the co-owner of the French restaurant-bar Man Ray which is located near Champs-Elysees. These business ventures also became one of the contributing factor to his net worth. Apart from his acting, he voiced in various movies including Rango and Alice in Wonderland. The recent movie of Depp includes Black Mass where he portrayed the role of Boston Crime Boss Whitey Bulger. The movie made him to earn third nomination for Screen Actors Guild Award for Outstanding Performance by a Male Actor in Leading Role.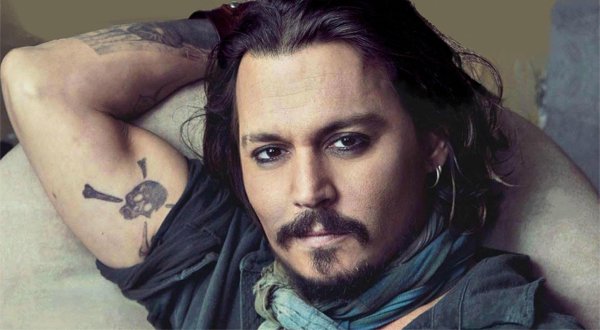 The Hollywood superstar Jonny Depp lives a very luxurious lifestyle. He with his partner Vanessa Paradis owns a classic mansion which is 150 year old. The house is currently under renovation and total cost of renovation of the house was around $5 million. The house is set amid Quantock Hills. He also owns another home in West Hollywood which he had made an investment of $3 million for the house and another $2 million house located in Plan De La Tour Small Village. He has Vajoliroja yacht which is available for rent and cost around $110,000 to $130,000 according to season. About the vehicle he owns, he drives a chrome red colored 1959 Corvetter roadster. Titled as Sexiest Man Alive according to People Magazines in 2003 and 2009, Johnny Depp was elected into Guinness Book of World Records as highest paid actor. Known as most stylish men in the Hollywood and famous for his tattoos all over his body that signifies important persons or events in his life, which became a plus factor to his net worth. Apart from ups and downs in his life, Johnny has become one of the most admired and richest Hollywood actor.
Things to know about Johnny Depp
Full Name: John Christopher Depp II
Date of Birth: 9th June, 1963
Johnny Depp in Twitter: 187K Followers on Twitter
Johnny Depp Net Worth: $48 Million