Julia Louis-Dreyfus Net Worth
Who is Julia Louis-Dreyfus?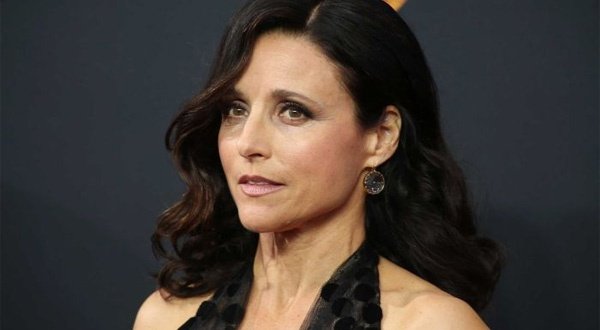 Born on 13th January, 1961, Julia Louis-Dreyfus is an actress, comedian, and producer from America. The actress is famous for playing various characters in Saturday Night Live from 1982 to 1985, and Elaine Benes in Seinfeld from 1990 to 1998. Besides, she is also recognized for portraying Christine Campbell in The New Adventures of Old Christine from 2006 to 2010 and Selina Meyer in Veep since 2012.
Julia Louis-Dreyfus was born on 13th January, 1961 in New York City to Judith, a writer and special needs tutor and Gerard Louis-Dreyfus, owner of Louis Dreyfus Energy Services. Her great-great-grandfather, Leopold Louis-Dreyfus was the founder of Louis Dreyfus Group, and her paternal grandfather, Pierre Louis-Dreyfus was a president of the same company.
When the actress was of a year old, her parents divorced, and subsequently, she moved to Washington, D.C. along with her mother. Her mother married the Dean of the George Washington University Medical College, L. Thompson Bowles when the actress was of eight years old. In the year 1979, Julia completed her graduation from Holton-Arms School situated at Bethesda, Maryland. Later, she enrolled at Northwestern University, Evanston, Illinois.
Career Debut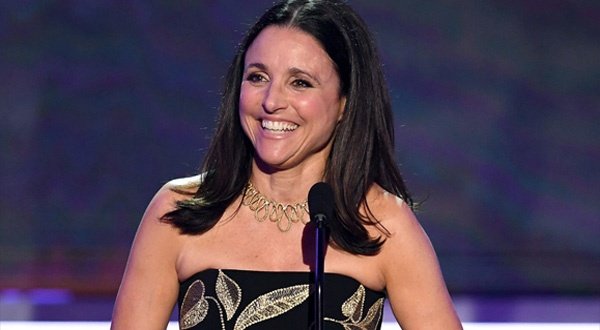 Julia Louis-Dreyfus made her television debut through NBC's late-night live TV variety show, Saturday Night Live. She appeared as one of the main casts in the show from 1982 to 1985, and received good salary which contributed in her net worth. Later in 1986, the actress made her movie debut as Jeanette Cooper in John Carl Buechler's film Troll. Besides, the Julia played as Mary and Lisa Stimson in films Hannah and Her Sisters and Soul Man in the same year.
From year 1988 to year 1989, Julia Louis starred as Eileen Swift in NBC's television series Day by Day. The following year, the actress appeared as Margo Chester in film, National Lampoon's Christmas Vacation directed by Jeremiah S. Chechik. Eventually, Julia played the role of Elaine Benes in NBC's TV series Seinfeld. She played the role for 178 episodes and received handsome salary which increased her net worth. Later in 1992, she provided her voice for Heather Worthington in Dinosaurs's episode "Slave to Fashion".
In the year 1993, Julia Louis-Dreyfus appeared as Peggy Etinger in Marshall Herskovitz's film Jack the Bear. Subsequently, the actress had a small role of North's mom in film North. Likewise, she lent her voice for Julia in Dr. Katz., Professional Therapist in 1997. Besides, she also voiced Miss Felter in an episode of Hey Arnold! Entitled "Crush on Teacher" in the same year. Further, the actress appeared as Carrie Lawrence and Leslie in films Father's Day and Deconstructing Harry respectively.
Works from 2000 to Present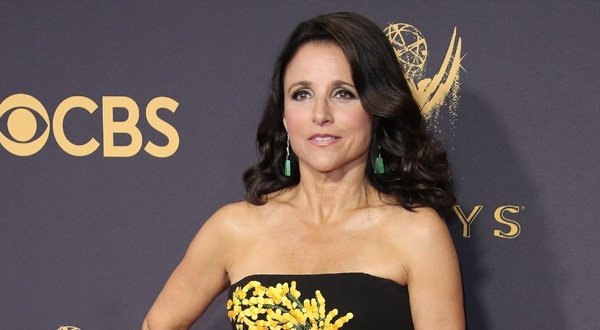 Eventually, Julia starred as The Blue Fairy in a television film Geppetto in year 2000. Further, she had a guest role for 8 episodes in HBO's television series Curb Your Enthusiasm from 2000 to 2001. Likewise in 2002, the actress portrayed Ellie Riggs in NBC's TV series Watching Ellie. She played the role for a year and 19 episodes, and received good amount of money which raised her net worth.
Moreover, Julia played the role of Christine Campbell in CBS's The New Adventures of Old Christine. She did the role from 2006 to 2010, and also was paid by worthy salary which added her net worth. Besides, the actress has been playing the role of Selina Meyer in HBO's television series Veep since 2012.
Net Worth
Julia Louis-Dreyfus has an estimated net worth of $220 million U.S. dollars. The television series, Veep pays her $150,000 per an episode, and thus, we can imagine the actress's net worth. She has also endorsed various brands which have contributed in her net worth. The actress earns $23,529,412 per year from her work, and $5,228,758 U.S. dollars from sponsorships. It is also estimated that she earns $127,737,270 separately from movies and television series.
Must Know Facts about Julia Louis-Dreyfus
Real Name: Julia Louis-Dreyfus
Date of Birth: 13th January, 1961
Profession: Actress, Comedian, and Producer
Height: 5′ 3″
Husband: Brad Hall (m. 1987)
Children: 2
Facebook: 542K Fans in Facebook
Instagram: 1M Followers in Instagram
Twitter: 965K Followers in Twitter
Net Worth: $220 Million