Junkeri (Audio) by Bipul Chettri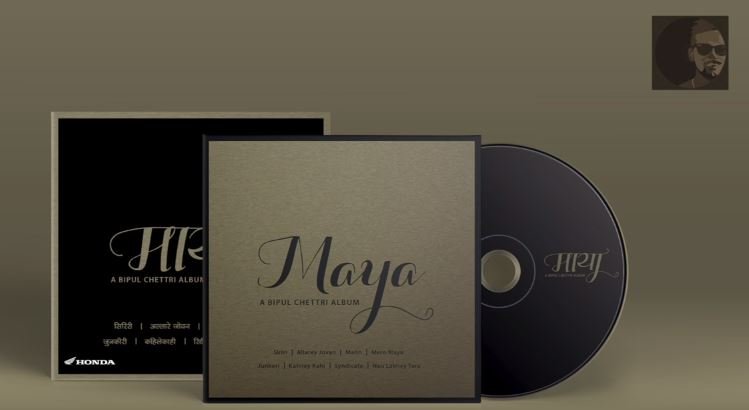 Junkeri is a Nepali lok pop song by Bipul Chettri from album "MAYA". The song has Bipul Chettri on guitars and vocals, Anindo Bose on Percussions and Kiran Nepali on sarangi. Sonam Tashi is the executive producer  of the song.
The song is written, composed and arranged by Bipul Chettri. The innovative, energetic and multidimensional young singer Bipul Chettri has contributed his voice in lots of Nepali Songs with Lok pop genre. Bipul Chettri is originally from India(Darjeeling). Bipul Chettri has described how much he loves her. Album Cover Layout & Design is contributed by Nima D.T. Namchu & Sidhu Gurdev whereas the official album partner is Honda Nepal.   The song is mastered by Pete Maher, Top Floor Productions which is located in London, U.K. Give a listen to this song right away, I am sure you will keep repeating it.
The audio song is released officially online by Bipul Chettri via YouTube. Hope that you will enjoy this melodious lok pop song Junkeri.

Here is the lyrics for Junkeri:
Aakashai ma tara
Juneli raat
Kalkal khola bageko
Timi ra ma
Basi heri rahe
Junakeri nacheko
Aasai aasama
Hidi rahechu ma aaja
Pauna yaha k chha ra?
Bhagi jau timi ra ma
Sansara ko reet
Yestai nai ho
Sabai Chhahi Jane ho
Byartha ko kurama alji basi
Jindagi bitaune po ho
Udna ta mann lagcha
Jaane ta ho kata?
Haa haa
Pauna ta k chha ra?
Chaadi rakhi jau timi ma
Hey hey Haa Haa Haa…..

Aajako yo raat
Pheri malai rahar le bimjhayo
Kalpana haru mero aakha bhari
Junakeri bani chhayo
Yo mitho raat yetai
Basidiye bhaye hunthyo
Haa ha
Bihani aunu aaghi
Bhaagi jaau timi ra ma
Timi ma….