Kabaddi Kabaddi first look and Teaser released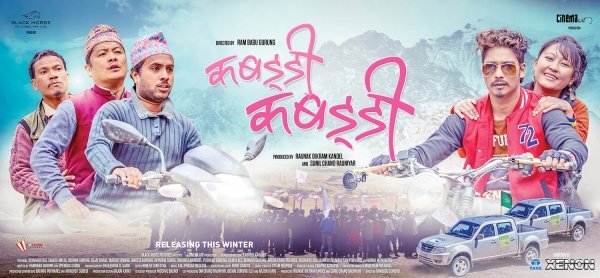 The writer and director of Nepali blockbuster movie Kabaddi, Ram Babu Gurung is back with the sequel Kabaddi Kabaddi. The movie Kabaddi was able to win National Award last year. The actor Dayahang Rai bagged Critics Awards from the movie Kabaddi last year. The first look teaser of Kabaddi Kabaddi has recently released online.
In Kabaddi Kabaddi the story of the movie continues as Kaji Dayahang Rai is following his Soltini Nishma Gurung to marry her. Looks like the story of the movie Kabaddi Kabaddi revolves with some political involvement of the lead character Kaji. Actor Saugat Malla can be seen in the movie this time.
The dialogue "Money attracts Money and Love attracts Love" from the movie is getting popular among Nepali movie fans in social medias. Enjoy the teaser of Nepali movie Kabaddi.