Kabaddi Kabaddi to go on floor from 25th Falgun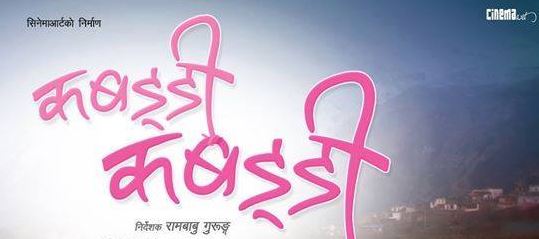 For all the audience who enjoyed and liked the film Kabaddi here comes a great piece of news. Perhaps due to the positive response from audience and success of the previous movie, filmmakers has decided to make a sequel to the Kabaddi which will be named Kabaddi Kabaddi of which shooting is likely to be started from Falgun 25th. This good news was announced by the film making unit in small function and they have targeted the upcoming new year for its release.
The game of Kabaddi usually starts when the boundaries (limits) are crossed and someone forcefully enters others group. In the first movie the border of love was trespassed while in its sequel love is going to face political intrusion. The movie crew describes Kabaddi Kabaddi as combination of love and politics .
The script writing was done by Rambabu Gurung who also wrote the previous Kabaddi movie. This time he was assisted by poet Upendra Subba in writing job but the direction is going to be Gurung's sole work. The movie is to be made under the banner of Black Horse and Cinema Arts along with bunch of talented actors such as Dayahang Rai, Saugat Malla, Rishma Gurung, Bijay Baral, Buddhi Tamang, Sisir Wangdel, Aruna Karki, Pashupati Rai, Kamalmani Nepal.