Kat Graham's Biography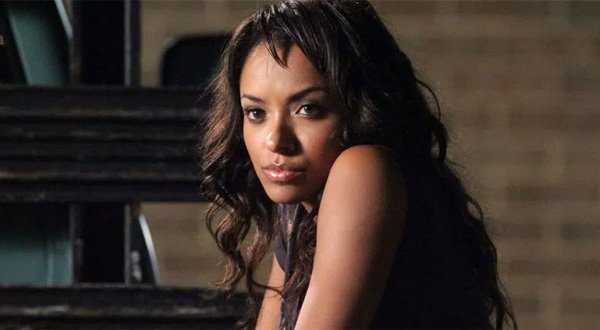 Kat Graham, born as Kat Alexandre Hartford Graham, is an actress, model, singer, and dancer who was born in Switzerland. The actress is widely famous for playing the roles of Jackie in film The Parent Trap, Jamie in 17 Again, Kim Johnson in The Roommate, Maria Bennett in Honey 2, etc. Besides, she is also known for portraying Bonnie Bennett in The CW's television series The Vampire Diaries from 2009 to 2017.
Kat Graham was born on 5th September, 1989 in Geneva, Switzerland to Joseph, a music executive and Natasha. Her father was also the godfather of Quincy Jones' two children. Besides, her grandfather was UN ambassador who served 40 years in the Netherlands, Sweden, Romania, and Kenya. When the actress was of 5, her parents divorced. Later her mother raised her in Los Angeles, California.
Career debut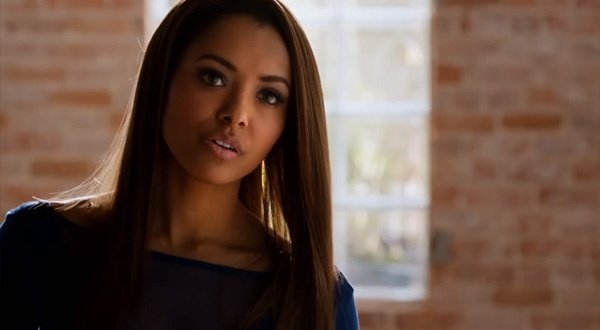 Kat started her acting career at a small age of six appearing in television commercials including Barbie, -Mart, Pop-Tarts, and Edson. Later, Fatima Robinson discovered Graham when she of 15, and asked her to perform as a background dancer for Bow Wow at BET Awards. Subsequently, Kat Graham worked as a background dancer for Missy Elliot, Pharrell, Jamie Foxx, and choreographers Hi-Hat and Michael Rooney.
In the year 1998, Kat Graham made her movie debut as Jackie in film The Parent Trap, directed by Nancy Meyers. Later in 2002, she had a minor role of Posse Member No.2 in Lizzie McGuire's episode "You're a Good Man, Lizzie McGuire". The same year, she was featured in B2K's song "Why I Love You". Graham, the following year, appeared as Ashley Coles in an episode of Strong Medicine entitled "Degeneration". Besides, she played the role of Val in Malcolm in the Middle's episode "Watching the Baby" in the same year.
Subsequently, Kat appeared in a small role of Dancer in film Johnson Family Vacation in 2004. The same year, she played the role of Angela in Joan of Arcadia's episode "No Bad Guy". Besides, she portrayed Laura in an episode of Grounded for Life titled "Psycho Therapy", and also had a minor role of a Girl in Like Family. Later in the year 2006, Graham played as Kim in The O.C.'s episode "The Undertow", and Tisha in CSI: Crime Scene Investigation's episode "Poppin' Tags". All these films and small works in television series contributed in actress's net worth.
Works from 2007 to Present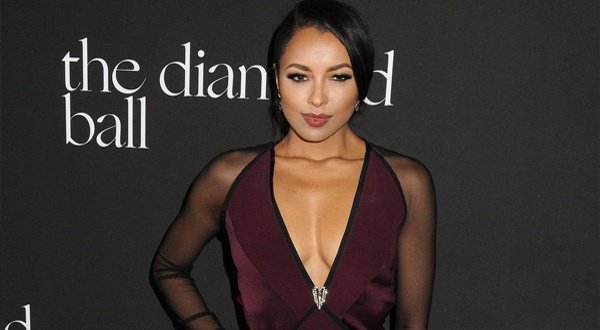 In year 2007, Kat Graham played the role of Felicia in a television film, Hell on Earth. Besides, she appeared in Musiq Soulchild's music video "B.U.D.D.Y.". From 2008 to 2009, she portrayed Allison in Disney Channel's Hannah Montana. In the same year, she also appeared in two music videos, "One More Chance" by will.i.am, and "Siempre Ausente" by AKWID.
Kat Graham then played the role of lead character, Bonnie Bennett in The CW's supernatural television series The Vampire Diaries. She played the role from 2009 to 2017, and earned good salary from the series which helped her to increase her net worth. Besides, she appeared as Jamie in film 17 Again the same year. Likewise, the actress started appearing in various movies like The Roommate (2011), Boogie Town (2012), Addicted (2014), Where's the Money (2017), etc. Similarly, she also appeared in television series like Oh Sit! (2012), The Show with Vinny (2012), Stalker (2015), etc. These works too helped her in the increment of her net worth.
The actress, soon will be working as voice actress, and voicing April O'Neil Nickelodeon's 2D animated TV series Rise of the Teenage Mutant Ninja Turtles. Further, she will be seen as April in her upcoming film Decoy and Samantha in How It Ends.
Net Worth
Kat Graham's net worth is estimated to be around $3.5 million U.S. dollars. Besides being an actress, she is also a singer and had released two studio albums Roxbury Drive and Love Music Frank Magic in years 2015 and 2017 respectively. Further, she has appeared in various other musical videos which have helped her to attain this net worth.
Must Know Facts about Kat Graham
Real Name: Kat Alexandre Hartford Graham
Date of Birth: 5th September, 1989
Profession: Actress, Model, Singer, and Dancer
Height: 5′ 2″
Partner: Cottrell Guidry (2008 to 2014)
Facebook: 1.3M Fans in Facebook
Instagram: 4.5M Followers in Instagram
Twitter: 3.35M Followers in Twitter
Net Worth: $3.5 million