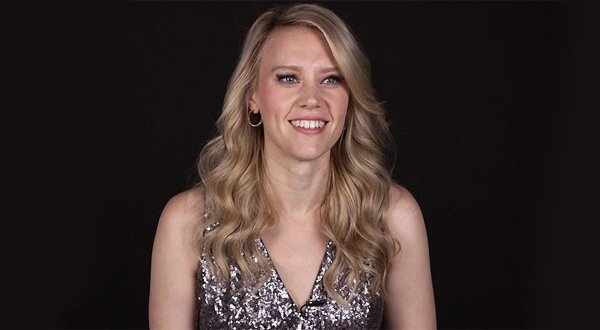 Born on 6th January, 1984, Kate McKinnon is an American actor and comedian. She is recognized for portraying Dr. Jillian Holtzmann in Paul Feig's Ghostbusters and also known as a cast member on Saturday Night Live and The Big Gay Sketch Show. Besides, she is also famous as impressionist who has imitated voices of celebrities like Justin Beiber, Ellen DeGeneres, and political figures like Hillary Clinton, Kellyvanne Conway, Elizabeth Warren, Betsy DeVos, Ruth Bader Ginsburg, and Jeff Sessions.
Kate McKinnon was born in Long Island town of Sea Cliff, New York to Laura Campbell, a parent educator and Michael Thomas Berthold, who was an architect. At the age of 18, she lost her father. She is an elder sister of Emily. In 2002, she completed her graduation from North Shore High School. She later completed degree in theatre major from Columbia University. While she was at university, she had founded a comedy group named Tea Party. She also appeared in Varsity shows; V109 "Dial D for Deadline", V110 "Off-Broadway", V111 "The Sounded of Muses" when she was at Columbia.
Kate, in the year 2007, made screen debut as an official cast of The Big Gay Sketch Show and remained as a cast member for three seasons. She also performed live sketch comedy at Upright Citizens Brigade Theatre since 2008. She also provided her voice for different characters in TV series like The Venture Bros., Robotomy and Ugly Americans.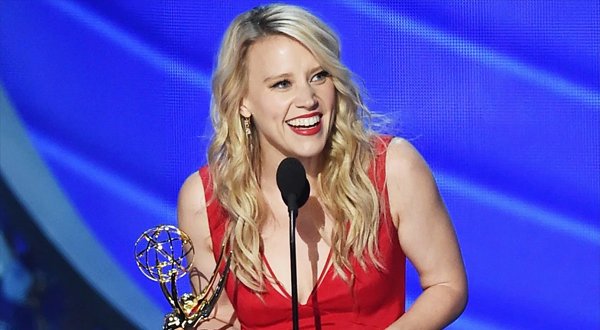 In the year 2010, Kate portrayed the role of Debby in a short film titled "Mr. Ross". The same year, she played as Angela in We Have to Stop Now's episode "Celesbianism", Mary in Concierge: The Series and Bethany in Vag Magazine. Later in 2011, she starred in two short movies, Elizabeth Taylor's Video Will and Pudding Face where she played Elizabeth Taylor and Amy respectively. She had also lent her voice for different characters in Robotomy from 2010-2011, and also for Nikki and Margaret Fictel including other characters in The Venture Bros. from 2010 to 2016.
In 2012, Kate appeared as Heather and Nicky in two movies My Best Day and Hannah Has a Ho-Phase respectively which had helped her to increase her net worth. She later made her debut in one of a famous TV show, Saturday Night Live in 2012, and still can be seen in the particular show. Moreover, she lent her voice for PEZ cat in TV special of Toy Story of Terror! and also appeared as Just Jamie in Hudson Valley Ballers in the year 2013. In the year 2014, Kate was cast in two movies, Life Partners and Balls Out, and also appeared in an episode of Comedy Bang! Bang! titled "Nick Offerman Wears a Green Flannel Shirt & Brown Boots". These all movies contributed her to increase her net worth.
Subsequently, Kate contributed her voice for Stella and Eva for a 3D animated comedy film The Angry Birds Movie, and for Stan's wife in Andrew Stanton's Finding Dory. She also portrayed Dr. Jillian Holtzmann in film Ghostbusters and appeared in other two movies Masterminds and Office Christmas Party which helped her income that contributed in her net worth. She also played different roles in TV series like The Spoils Before Dying, and Difficult People and had provided her voice for two TV series Moonbeam City and Family Guy.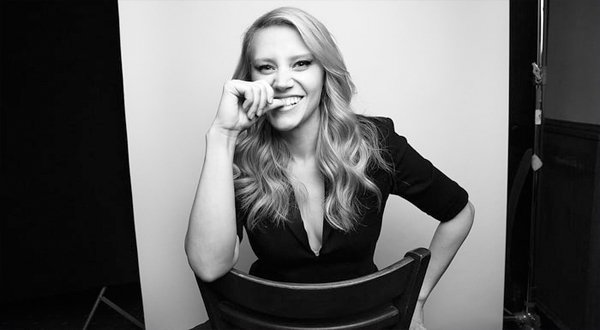 Recently in 2017, Kate was seen playing Pippa in Lucia Aniello's Rough Night and provided voice for Regine Le Haut Felicie's mother in film Leap!. She also has appeared in other TV series, Be Cool, Scooby Doo!, Friends from College and has lent her voice for main character Fiona Felicity Frizzle in The Magic School Bus Rides Again. She also has been voicing Squeeks in Nature Cat.
Currently, Kate McKinnon has a net worth of $2.5 million US dollars which has been earned through the movies she has played and through TV series. McKinnon, however, has no any presence in any kind of social media.
Must Know Facts about Kate McKinnon
Real Name: Kathryn McKinnon Berthold
Date of Birth: 6th January, 1984
Profession: Actress, Impressionist and Comedian
Height: 5′ 3″