Katherine Heigl Net Worth
What is the Net Worth of Katherine Heigl?

Who is Katherine Heigl?
Katherine Heigl, born as Katherine Marie Heigl, is an American actress, producer and ex fashion model who is well-known for portraying Izzie Stevens in ABC's television series Grey's Anatomy. She is also recognized for her films like Knocked Up (2007), The Ugly Truth (2009), Killers (2010), Life As We Know It (2010).
Heigl was born on 24th November, 1978 in Washington, D.C. to Nancy, a personal manager and Paul Heigl, a financial executive and accountant. She has three elder siblings; Meg, Jason (dead) and Holt. Before moving to New Canaan, she lived at Virginia and Denver. In 1986 her brother, Jason died because of some injuries caused by a car accident.
Beginning of Career
At a very young age of 9, Heigl started her career as a model. She worked with Wilhelmina Models as a child model. She appeared in the catalogs of Sears and Lord &Taylor. She then made screen debut through the ad of Cheerios cereal. In the year 1992, she made her movie debut as Kathryn in Craig Bolotin's That Night. Following the year, she portrayed Christina Sebastian in King of the Hill.
After having minor roles in two films, Heigl got her first lead role as Nicole Arnel in Steve Miner's My Father the Hero in year 1994. Just after that year, she again played the character of Sarah Ryback in film Under Siege 2: Dark Territory (1995). She then appeared as Alexia Wheaton in TV film Wish Upon a Star. In year 1997, she was cast as Princess Ilene in Anthony Hickox directed film Prince Valiant.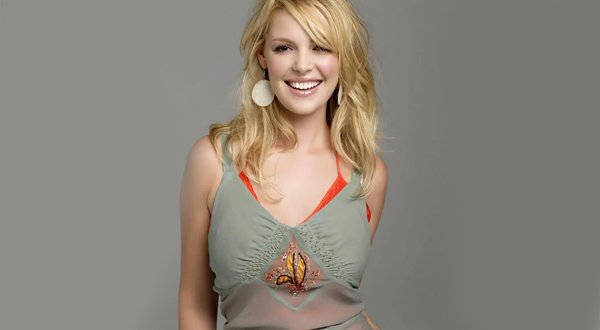 In the year 1998, Heigl was seen as Shannon Griffin in film Bug Buster and Jade in Bride of Chucky. She also appeared as Miranda Prosper in The Tempest, a television film. She subsequently played the lead role Isabel Evans in The WB's (original) and UPN's (later) TV series Roswell from year 1999 to 2002. She had also played in different movies like 100 Girls and Valentine in respective years 2000 and 2001.
Moreover, Heigl portrayed the character of Ann Hedgerow / Emily Hedgerow in Kermit Christman and Del Tenney's Descendant. The same year, she was seen in TV movies like Vegas Dick, Love Comes Softly, and Wuthering Heights. These works helped her to increase her net worth for year 2003. In 2005, she co-produced and starred in film Side Effects, and was seen as Lynn Sheridan in The Ringer.
Her work from 2005 to present
Heigl, then, was cast as lead character, Dr. Izzie Stevens in ABC's medical drama TV series, Grey's Anatomy. She did the role from year 2005 to 2010 and 120 episodes. This TV series was the main source of her net worth. She then starred as Jane Nichols in Anne Fletcher's 27 Dresses. The movie also contributed in her net worth. The following year, she again co-produced and appeared in The Ugly Truth.
In the year 2010, Heigl played movie Killers and produced as well as played in movie Life as We Know It. Subsequently, she appeared as Laura Carrington in film New Year's Eve. She also performed in two films One for the Money and The Big Wedding in years 2012 and 2013 respectively. She later came as a voice actor in movie The Nut Job voicing Andie. She also played the role of Jackie Laurel in film Jackie & Ryan the same year.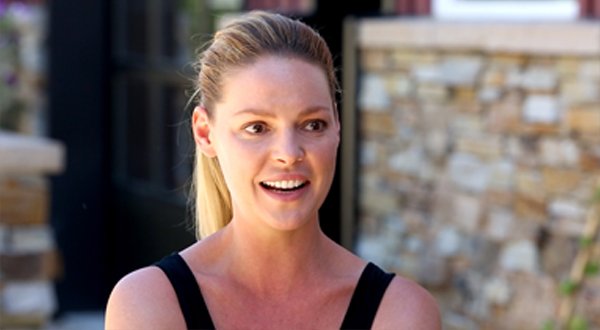 Moreover, Heigl portrayed the main character Officer Charleston "Charlie" Whitney Tucker in NBC's TV series State of Affairs. Recently, she was cast as Tessa Connover in Unforgettable and voiced Andie in the sequel of The Nut Job, The Nut Job: Nutty by Nature.
Katherine Heigl has been living in luxurious house worth $2.55 million at Los Angeles, California. She also owns a farm located at mountains near park city, Utah. She also drives Audi Q5 and Range Rover SUV. Counting these all things, she has a net worth of $32 million US dollar.
Must Know Facts about Katherine Heigl
Real Name: Katherine Marie Heigl
Date of Birth: 24th November, 1978
Profession: Actress, Producer and Ex Model
Height: 5′ 9″
Married: Josh Kelly
Children: 3
Facebook: 4.1M Fans in Facebook
Instagram: 1.9M Followers in Instagram
Twitter: 1.13M Followers in Twitter
Net Worth: $32 Million