Kathy Ireland's Biography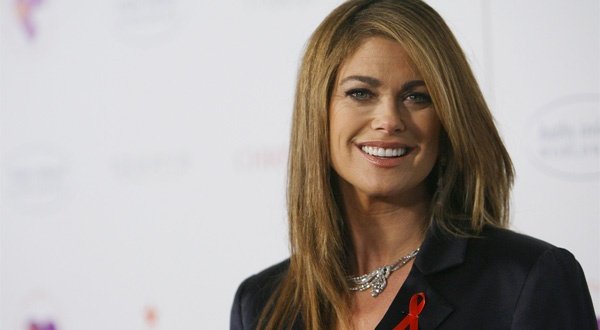 Kathy Ireland, born as Kathleen Marie Ireland, is an America based former actress, and model who later turned into author and businesswoman. During the 1980s and 1990s, the actress became a supermodel through appearing in 13 consecutives Sports Illustrated swimsuit issues. The actress also founded her own brand marketing company named Kathy ireland Worldwide (KiWW) in 1993, which helped her to be one of the richest models in the world. Her business career helped the actress to attain net worth of $420 million U.S. dollar by year 2015. Moreover, the actress is also active in various charities programs, non-profit organizations and so on.
Kathy Ireland was born on 20th March, 1963 in Glendale, California to John and Barbara Ireland.
Career Debut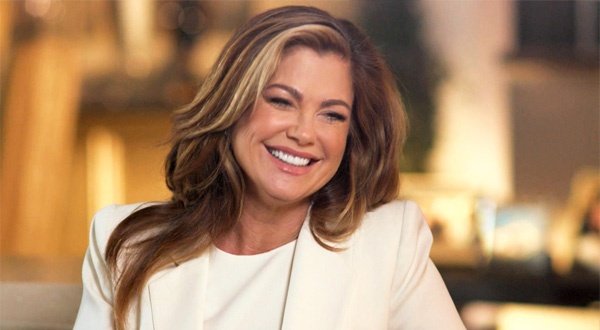 Ireland began her career as a model at the age of sixteen. She worked for Elite Model Management and appeared as a cover girl for magazines like Vogue, Cosmopolitan, Forbes and Mademoiselle. Later in year 1985, the actress made her television debut through an episode of Charles in Charge entitled "Snowed In". Three years later, Kathy made her movie debut as Wanda Saknussemm in Albert Pyun's film Alien from L.A. in 1988. The following year, she played the same role of Wanda Saknussemm in film Journey to the Center of the Earth and had an uncredited role in Worth Winning.
In the year 1990, Kathy Ireland worked in two films. She played the role of Marie in film Side Out directed by Peter Israelson. Besides, she portrayed Gina in James Orr's film Mr. Destiny. Further, she appeared as Sheila in Grand's episode "Carnegie Hall" in the same year. Later in 1991, the actress starred as Lucy Darper in Stan Dragoti's film Necessary Roughness. She earned good sum of money through these works which helped her in the increment of her net worth.
Subsequently, Kathy appeared as Semage, Raff's Daughter in film, Mom and Dad Save the World in 1992. Besides, she played as Laura in a TV film Danger Island the same year. Further, she appeared as Rachel in Down the Shore's episode "Computer Date". The following year, Kathy Ireland played the roles of Destiny Demeanor and Taylor Christopher in films Loaded Weapon 1, and Amore! Further, she portrayed Dee Morrison in a TV film, A Perry Mason Mystery: The Case of the Wicked Wives. In the same year, she made guest appearance in television series, Down the Shore. These works too contributed in her net worth.
Works from 1994 to Present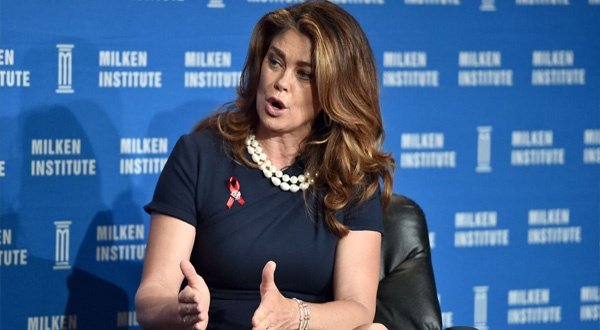 Later in 1994, Ireland played the role of Crystal in a TV film, Bandit: Beauty and the Bandit. The same year, she appeared as Boy Meets World and Melrose Place. Later in 1995, she the actress appeared as Jessica Luvintryst in film Backfire!. Besides, the actress worked as voice actress and voiced Crystal in various episodes of The Fantastic Four including "Doomsday", "The Sentry Sinister", "Inhumans Saga: Part 3: Beware the Hidden Land" and "Inhumans Saga: Part 2: The Inhumans Among Us" from 1995 to 1996.
Eventually, Kathy Ireland worked in various television series like The Incredible Hulk (1996 to 1997), Sabrina, The Teenage Witch, The Lionhearts (1998), King of the Hill (1998), Pensacola: Wings of Gold (1999), Touched by an Angel (1999), Strong Medicine (2002), For Your Love (2002), Family Guy (2009), etc. All these series helped the actress in the increment of her net worth. Currently, she is busy in her own business.
Net Worth
Kathy Ireland has successfully established as a successful businesswoman, and her acting career along with the business have helped her to attain the net worth of $500 million U.S. dollars. The actress received huge amount of money through modeling career, and established her own brand Kathy Ireland Worldwide.
Must Know Facts about Kathy Ireland
Real Name: Kathleen Marie Ireland
Date of Birth: 20th March, 1963
Profession: Former Actress, Model, Businesswoman and Author
Height: 5′ 10″
Husband: Greg Olsen (m. 1988)
Twitter: 1.03M Followers in Twitter
Net Worth: